Tander takes Race 3 and round win at AGP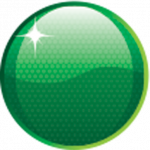 Garth Tander has sealed victory in Race 3 of the BRC IMPCO V8 Supercars Challenge at Albert Park, and in doing so won the non-championship round.
The Toll Holden Racing Team lost the lead to TeamVodafone's Jamie Whincup at the start of the race, but re-took the front running on lap three when Whincup recorded his first DNF for the season after his #1 Commodore VE dropped an engine cylinder.
Tander said after the race that the progress that the team has made is a bigger coup than the (oversized) trophy that he took home.
"We've got a long battle ahead of us as far as the championship goes, but I couldn't be happier for the guys, the team and all of our sponsors for this weekend," he said.
THE FINAL RACE OF THE 2023 REPCO SUPERCARS CHAMPIONSHIP ON ONE OF THE WORLD'S BEST STREET CIRCUITS. GO ALL IN AT THE VAILO ADELAIDE 500, CLICK HERE TO BUY TICKETS
"It was a shame that Jamie dropped out, and then James as well (Courtney had a differential problem and was black-flagged due to excessive smoke). I think it deprived everyone of a good race. Jamie certainly had good speed in the opening lap, and it would have been interesting to see how that progressed to 13 laps.
"But you've only got to beat the guys who finished the race, and we beat all of those. We're really happy with our performance this weekend. It continued our form from Clipsal and it bodes well going into Hamilton. We had a fantastic year there in 2008."
Shane van Gisbergen took advantage of Whincup and Courtney's demise to take second place and second overall for the round.
The fast Kiwi was happy with his car, even if the SP Tools team were making big set-up changes over the course of the weekend.
"It was a bit of a smokescreen following James for a few laps, but our car was pretty good," he said.
"Each race we changed a big thing, just trying to find stuff for future races, and it always takes half the race to learn how to drive the thing and change the roll bars to suit.
"We're getting closer and I think for Hamilton, we'll hopefully have a car capable on the podium. I think our car will suit that track."
Third in the race was Tander's Toll HRT team-mate Will Davison. After a difficult start to the year, Davison made progress in every race and for the first time this year, showed the form that we saw from him last year.
Craig Lowndes pressured Davison in the closing stages, finished behind him in fourth, and despite not finishing on the podium in any race at Albert Park, finished third overall for the round.
"It was one of those weekends for us where we qualified reasonably well, we had a good first race, had a good run with Shane and then we weren't so good yesterday," he explained.
"We made a change to the car and after Formula One qualifying, the circuit gripped up different to what we expected. Today, we circulated pretty well, and we struggled a little on the restart after the Safety Car, but as the race went on, our car got better.
The Safety car was called for when Stratco-sponsored driver Tony Ricciardello crashed at the fast turn 12.
Others in strife was Orrcon Steel FPR's Mark Winterbottom, who had made progress over the weekend, but was caught on oil dumped by Andrew Thompson's Bundaberg Red Racing Commodore.
There was also carnage in the opening corner of the race when Michael Caruso and Jason Bargwanna got caught up in a tight squeeze. Rick Kelly, Steven Richards, Tim Slade and Jason Bright were all compromised through the incident.
Steve Johnson finished fifth from Paul Dumbrell, Jason Richards, Russell Ingall, Greg Murphy and Todd Kelly rounded out the top 10.
When the V8 Supercars Championship Series return to the track next, it will be for points at the ITM400 at Hamilton, New Zealand, in three weeks time (April 12-14).
V8 Supercars, Albert Park, Race 3 results
| | | |
| --- | --- | --- |
| 1. | #2 | Garth Tander |
| 2. | #9 | Shane van Gisbergen |
| 3. | #22 | Will Davison |
| 4. | #888 | Craig Lowndes |
| 5. | #17 | Steven Johnson |
| 6. | #55 | Paul Dumbrell |
| 7. | #8 | Jason Richards |
| 8. | #39 | Russell Ingall |
| 9. | #51 | Greg Murphy |
| 10. | #7 | Todd Kelly |
| 11. | #33 | Lee Holdsworth |
| 12. | #6 | Steve Richards |
| 13. | #15 | Rick Kelly |
| 14. | #24 | Fabian Coulthard |
| 15. | #4 | Alex Davison |
| 16. | #19 | Jonathon Webb |
| 17. | #3 | Tony D'Alberto |
| 18. | #30 | Daniel Gaunt |
| 19. | #21 | Karl Reindler |
| 20. | #14 | Jason Bright |
| DNF | #18 | James Courtney |
| DNF | #5 | Mark Winterbottom |
| DNF | #10 | Andrew Thompson |
| DNF | #1 | Jamie Whincup |
| DNF | #16 | Tony Ricciardello |
| DNF | #34 | Michael Caruso |
| DNF | #11 | Jason Bargwanna |
V8 Supercars, Albert Park, non-championship round points
| | | |
| --- | --- | --- |
| 1. | Garth Tander | 292 |
| 2. | Shane Van Gisbergen | 258 |
| 3. | Craig Lowndes | 220 |
| 4. | Will Davison | 206 |
| 5. | Steven Johnson | 198 |
| 6. | Paul Dumbrell | 188 |
| 7 . | James Courtney | 186 |
| 8. | Jamie Whincup | 166 |
| 9. | Lee Holdsworth | 148 |
| 10. | Jason Richards | 146 |
| 11. | Alex Davison | 130 |
| 12. | Mark Winterbottom | 130 |
| 13. | Russell Ingall | 126 |
| 14. | Greg Murphy | 120 |
| 15. | Todd Kelly | 120 |
| 16. | Steve Richards | 116 |
| 17. | Rick Kelly | 106 |
| 18. | Fabian Coulthard | 102 |
| 19. | Jason Bright | 100 |
| 20. | Jonathon Webb | 88 |
| 21. | Jason Bargwanna | 86 |
| 22. | Tony D'Alberto | 82 |
| 23. | Daniel Gaunt | 74 |
| 24. | Tim Slade | 70 |
| 25. | Karl Reindler | 68 |
| 26. | Michael Caruso | 68 |
| 27. | Dean Fiore | 54 |
| 28. | Andrew Thompson | 38 |
| 29. | Tony Ricciardello | 28 |