Positive start for Taylor in British Rally Championship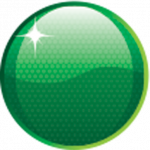 21-year-old Molly Taylor has made a strong start to her 2010 British Rally Championship campaign, claiming a podium finish in the Citroen Racing Trophy at the Bulldog International Rally in Wales. 
A cautious start and then a fogged-up windscreen slowed her pace in the first couple of stages, but Molly was able to increase her speed throughout the one-day rally as she became more familiar with the new car.
The Bulldog Rally was the first time Molly had driven her Citroen C2R2 competitively, and she soon settled in to a good rhythm. 
Competing in the Citroen Racing Trophy component of the event, she was the third fastest Citroen on three of the last four stages, and second fastest on another.  With her confidence growing, Molly jumped from fourth to third on the last stage of the event.
"Overall I am very happy, particularly considering we had a slow start to the rally," said Taylor.
"On one hand I would have liked to be on the pace from the beginning but I knew this year would be a big step up and this rally proved that was the case.  
"The stages were a bit slippery, but not as bad as I expected after all the rain in the lead up to the rally, and we were pleased that we were able to improve our speed as the event went on.
"The car is great fun to drive."
Taylor's next event will be the Pirelli International Rally on April 23 and 24.