Mostert takes Race 1 in Formula Ford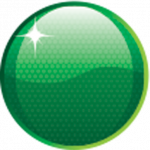 Support categories at the Formula One Qantas Australian Grand Prix at Albert Park saw the action come thick, fast – and damaging.
In the first race of the 2010 Genuine Ford Parts Australian Formula Ford Championship yesterday, Spectrum driver Chaz Mostert dominated, leading the eight-lap race from pole and setting a new lap record in the process.
Steeline-backed Sonic Motor Racing driver Nick Foster had his best Australian Championship finish in second, ahead of team-mate Ryan Simpson.
Mostert was pleased to get the title off to the perfect start start.
"It's a great way to start the season for us with a victory, so I couldn't be happier," Mostert said.
"The car has been really quick all weekend and I think in today's race we proved that we can be consistent as well."
"I was a little worried when the Safety Car came out, but fortunately I was able to build another gap and cruise to the flag."
Ashley Walsh was fourth in a Spectrum ahead of Nathan Morcom, and Mygale driver Adam Graham. Geoff Uhrhane (who provisionally qualified on pole but had his best time taken off him) fought back to seventh after an early spin, while Andre Borell, Jack LeBrocq and Garry Jacobson rounded out the top 10.
In the Australian GT class, Race 1 went to Max Twigg (Porsche GT3 997 Cup S) from  James Koundouris (Porsche GT3 997 Cup S), and Peter Hackett (Lamborghini Gallardo GT3), but a major accident caused a red flag at the start of Race 2.
The race was abandoned when Tony Quinn was slow away at the rolling start. Marc Cini's Porsche dived hard right to avoid but collected the wall heavily and was piled into by a host of cars including Peter Hill (Lamborghini), Andrew Caplin (Lamborghini) and Ash Samadi (Mosler).
In MINI Challenge, Paul Stokell led home Chris Alajajian in Race 1, while Glenn Seton took the win in yesterday's Race 2.