Looking back at the 2005 Nationals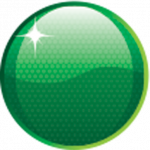 At five days out from the 2010 National Sprint Kart Championships at the Hume International Raceway in Puckapunyal, Victoria it is time to focus on the Nationals of five years ago – the 2005 Championships held at the Wanneroo Raceway just north of Perth in Western Australia.
In their home nationals, Deepal Kandola and Brad Fitch stole the show by winning a pair of national crowns each.
With the local duo competing in the Clubman and Formula Yamaha Light and Heavy categories respectively, they were the dominant forces all throughout the weekend.
Kandola was joined at the front of the Clubman Light field by fellow local driver Jayme Light and Victorian James Sera.
"It was a very busy lead up for me as I had some school exams and I remember being off the pace during practice on Wednesday and Thursday but when we put new tyres on for qualifying all was good," said Kandola, who was competing aboard a Monaco kart.
"In Clubman Light Jayme Light, James Sera and myself had a bit of a buffer over the rest of the field for the majority of the weekend.
"I started from three in the final, got into second early before finding a way past James and then had enough pace to drive away to win.
"Formula Yamaha Light wasn't quite so straight forward, I got to the front and then started to have some issues with my carby. I had enough of a gap to be able to deal with the issue and still hold on for the win."
Kadola's younger brother, Amrit, also crossed the line first in Junior Clubman but was later excluded for contact with Adam Levi handing the victory to Victorian Grant Smith.
Smith, who along with Kandola, Scott Pye and Daniel Ricciardo, was among the pacesetters all throughout the weekend, however, he was forced to start from the back of the grid for the final after not finishing the pre-final.
"I started off the back row, I had good pace and then was helped by guys dropping off the track in front of me," said Smith.
"I think I was about sixth going into the last lap and then Pye, Ricciardo, Levi and Kandola got together and somehow I crossed the line second.
"I was happy to have finished second but then about six months later I was awarded the win. It was a pretty weird feeling."
Chris Reindler, younger brother of current V8 Supercar driver Karl, crossed the line third behind Smith.
Queenslander Chaz Mostert was dominant on his way to victory in Junior National Light and was untouchable all throughout the weekend.
2005 Australian National Sprint Kart Championships
Tiger Kart Club – Wanneroo Raceway, WA
Junior National Light – Chaz Mostert (Qld)
Junior National Heavy – Adam Levi (WA)
Junior Clubman – Grant Smith (Vic)
Senior National Light – Simon Gwilliam (WA)
Senior National Heavy – Timothy Sweeney (Qld)
Clubman Light – Deepal Kandola (WA)
Clubman Heavy – Brad Fitch (WA)
Clubman Super Heavy – Dean Oven (NSW)
Formula Australia Light – Deepal Kandola (WA)
Formula Australia Heavy – Brad Fitch (WA)
Formula 100 – Kristian Lindbom (NSW)