Jamie Whincup set for more F1 seat time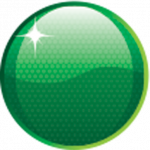 Dual V8 Supercars Champion Jamie Whincup has made a major impression on the McLaren Mercedes Formula One team and is a good chance of being invited back for a 'proper' test at some point in the future.
The TeamVodafone V8 driver completed four laps in a 2008-spec McLaren at Albert Park on Tuesday as part of a Vodafone publicity stunt, where reigning F1 Champ Jenson Button also had an a test in a Vodafone-backed Holden Commodore VE.
McLaren's test team manager Indy Lall told Speedcafe.com.au at Albert Park that he would like to give Whincup a full-on opportunity in one of his team's Formula One cars.
"Never say never," Lall said.
"With what we saw with Jamie in such a short spell, if it was totally my call, I'd give him an opportunity, for sure. I'd like to bring him to Europe and give him a proper go.
"We've run some obscure drivers in the past because we've had to, but there's a genuine reason why we'd like to run Jamie."
Formula One conducts a three day 'junior' driver test at Jerez, Spain, at the end of each season, and Lall says that Whincup would be a perfect fit for that test.
"Well, he's a young driver, and it's a young drivers test, so he fits into that category," he said.
"We've currently got Oliver Turvey as our young driver who we are coaching and bringing up. He would be the first guy that we'd run, but perhaps we could do two days with Oliver and Jamie could do one. But a lot of people need to talk to see if that's possible."
Lull added that in his four laps, Whincup raised many eyebrows within the McLaren organisation.
"Jamie did a very good job. For the level that he's at, it would be quite easy for him to jump into a car and ignore the instructions that we gave him, but he did everything to a tee – and more," he said.
"His handling of the car was exceptional. You could tell that from the telemetry. I think overall, he did a very, very good job. He impressed everyone."
Whincup told Speedcafe.com.au that he will investigate his future options for another stint in an F1 car.
"I don't want to jump to conclusions, but as soon as the weekend's over, I've got all their details, so I'm going to do everything I possibly can," he said.
"Even if I have to travel all the way across the world for one lap, I will. It was the best experience of my life, and I'm really happy that they were happy with me. Whether that leads to something, we'll have to see."
The #1 TeamVodafone driver said that he felt he got the most out of the experience.
"I feel like I was having a good go. I was driving the thing to the best of my ability without risking it. I didn't over complicate it," he said.
"The whole idea was to have a good experience, and I had an awesome experience. I'd like to try and go faster, if I get another opportunity.
"If I do get another go, I'd actually train for it and do a lot more homework. I could have spent two weeks studying and massively overcomplicating it. I just approached it like it's just any other car and I'd have some fun with it."