Hamilton's lack of speed qualifying surprise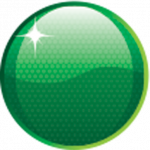 Yesterday's qualifying session at Albert Park served as a reminder that nothing should ever be taken for granted in Formula One.
With the weather looking set to hold, many were expecting the first two phases of the session's 'elimination' format to be straight-forward affairs.
This season, Q1 is largely a formality, with six of the seven cars knocked out certain to be from the three new teams (Lotus, Virgin and HRT).
Likewise on current form, only the ninth and 10th positions in Q2 appear to be of real interest, with each car from the 'fast four' (Red Bull, Ferrari, McLaren and Mercedes) expected to fill the top eight places.
Losing a McLaren-Mercedes pilot during Q2 in Melbourne was therefore a big shock for everyone, including driver Lewis Hamilton.
"Today was a surprise," admitted the Briton last night, less than 24 hours after his brush with the Victorian authorities on Friday evening.
"I felt I got as much as I could out of the car, but I just couldn't get the grip from the tyres.
"On my first run in Q2, I was held up by traffic, so I wasn't able to do a quick lap.
"I then pitted early, got a clear lap, but still struggled to find time in the final sector – even with new tyres. I don't know what the reason for that was."
His team-mate Jenson Button will start today's race from fourth, after reporting a loss of balance in his car during Q3.
"I don't know whether it was the wind picking up," he said, "but I didn't feel the car was working quite as well as it had in the first two sessions.
"I didn't have the balance I'd had previously – there was a lot more understeer in the car – but it only cost me a tenth or two. So, we're not there yet, but this is an improvement because we're a lot closer to the front than we were in Bahrain."