Formula Ford's Race 2 canned after accident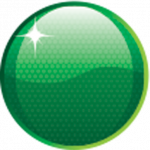 Chaz Mostert took out Round 1 of the Genuine Ford Parts Australian Formula Ford Championship at Albert Park today after the second race was called a non-event due to aearly red flag.
After dominating Race 1 yesterday, Mostert was on track for another strong finish when a red flag caused by a Caleb Rayner accident forced the cancelation of Race 2.
Rayner was taken to hospital for observation following the accident, which occurred at turn three on lap two of Race 2.
"It's a great feeling to be able to perform on this stage here at the Grand Prix, it's just a shame that Race 2 was cut short, because it was shaping up to be a really good battle," Mostert said.
"It's a great event and we really do enjoy coming here each year. I had a great car all weekend and I'm really excited for the rest of the season."
The next round of the championship will take place at Queensland Raceway on April 30 – May 2.
In the Australian GT Championship, another huge accident caught the eye of those at the track, but it was Max Twigg who left the track with the biggest smile, taking the final race win and the overall round honour. Twigg finished ahead of James Koundouris and David Wall.
MINI Challenge saw Chris Alajajian take the win from Glenn Seton, Dale Wood, Sean Carter and Grant Doulman.
And the final race of the Formula 5000 class was taken out by Kiwi driver Chris Hyde in his McRea GM1.