Button wins mixed Australian Grand Prix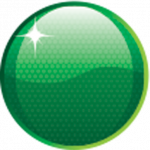 Reigning Formula One World Champion Jenson Button has won the 2010 Formula One Qantas Australian Grand Prix at Albert Park today.
In a race run in mixed conditions, the Vodafone McLaren Mercedes driver beat home Renault's Robert Kubica and Ferrari driver Felipe Massa.
After starting fourth, Button lost a few spots in the opening laps in the greasy conditions, however, Button decided to pit early and change from intermediates to slicks – the first car in the field to do so.
It turned out to be the race-winning move, leaping him from outside the top five into second place behind runaway race leader Sebastian Vettel.
Vettel seemed to have the race under control, but a mistake at turn 13 on lap 26 saw him spear into the gravel and out of the race, handing victory to Button.
The Brit said that the decision to pit a few laps earlier than the rest of the field was the right call.
"The pace was pretty good (on the slicks) and I was able to overtake three or four cars. It was the right call and I'm glad I made it," he said.
"It's very special. It's taken me a little while to be comfortable inside the car, but the team has been fantastic. I don't know what to say – it's very difficult to explain. I just feel I'm building in confidence."
It turned out to be a disastrous day for Red Bull Racing, with Vettel in the sand before the half race distance and Webber having an up and down race. Webber shadowed Vettel in the early stages, but Vettel pitted one lap before Webber to change from intermediates to slicks. That move proved critical, with the Australian dropping to sixth place.
Webber ran in sixth place with three laps to go, running closely behind Fernando Alonso and Lewis Hamilton, but Webber misjudged and smacked into the back of Hamilton. Webber was forced into pit lane to change his nose cone, eventually taking ninth.
According to Red Bull team boss Christian Horner, he said the race "couldn't have been worse."
Fourth place went to championship leader Alonso from Mercedes driver Nico Rosberg, Hamilton and Force India's Vitantonio Luizzi.
Rubens Barrichello (Williams), Webber and Michael Schumacher (Mercedes) rounded out the top 10.
Schumacher's day was compromised when he was involved in the typical Albert Park turn one incident, damaging his front wing.
Formula One Qantas Australian Grand Prix results
F1 world championship table
| | | | |
| --- | --- | --- | --- |
| 1 | Fernando Alonso | Ferrari | 37 |
| 2 | Felipe Massa | Ferrari | 33 |
| 3 | Jenson Button | McLaren-Mercedes | 31 |
| 4 | Lewis Hamilton | McLaren-Mercedes | 23 |
| 5 | Nico Rosberg | Mercedes GP | 20 |
| 6 | Robert Kubica | Renault | 18 |
| 7 | Sebastian Vettel | RBR-Renault | 12 |
| 8 | Michael Schumacher | Mercedes GP | 9 |
| 9 | Vitantonio Liuzzi | India-Mercedes | 8 |
| 10 | Mark Webber | RBR-Renault | 6 |
| 11 | Rubens Barrichello | Williams-Cosworth | 5 |