Webber encouraged by opening day speed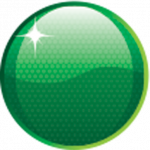 Australian Formula One hero Mark Webber saved an otherwise lacklustre opening day for his Red Bull team in Melbourne, posting the third fastest time at the very end of the second practice session.
Webber had spent much of the afternoon outside the top ten, as rain prohibited fast times for the majority of the 90 minutes. The weather meant that early runs by McLaren team-mates Lewis Hamilton and Jenson Button would not be beaten, despite a flurry of laps in the final minutes as the track dried out.
Webber and Michael Schumacher were the two drivers to make the biggest late-session gains, with the Australian pipping the German's best by just three tenths of a second.
Having earlier completed runs with a variety of different fuel loads and aerodynamic configurations, Webber expressed satisfaction with his day's work.
"It wasn't too bad today," he said.
"Everyone's programmes were disrupted in Practice 2 with the intermittent weather.
"It's pretty much the team's worst nightmare when the weather's just on the edge like that; you can't commit to learning too much in the wet and it's quite tricky in the dry as well.
"We had a couple of windows where we got some information though, so we have good data to go through tonight."
Meanwhile, his team-mate Sebastian Vettel would finish the day 16th fastest, after a dramatic spin under the trees at turn six in the late afternoon.
"Obviously it wasn't ideal," he later said of the incident, "but it happens – that's what practice is for. It was my mistake; I was a bit too far to the left when hitting the brakes.
"It meant I missed the most important time on the track at the end of Practice 2, but the car feels good and Mark showed that we are right there. It looks very close between the top cars."