Sydney to make bid to steal AGP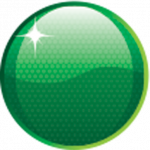 The New South Wales Government is set to make a bid to steal the Australian Grand Prix.
With Albert Park celebrating its 15th consecutive Grand Prix, NSW Major Events minister Ian Macdonald has told the Herald Sun he will consider bidding for the international motor race, saying NSW could do a "better job."
"There are a few hurdles we will need to overcome to get the track here in Sydney, but I am confident we can work through these challenges," he said.
"Formula One motorsport is a major international event and there is no doubt the Telstra 500 V8 Supercar race in Sydney last year was a huge success.
"It demonstrates that there is strong community support for motorsport in Sydney and we would consider bidding for this event in the future."
To see the Herald Sun's full story, CLICK HERE