Red Bull Racing locks out AGP front-row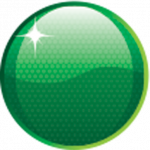 Red Bull Racing has dominated qualifying for tomorrow's Formula One Qantas Australian Grand Prix, with Sebastian Vettel and Mark Webber locking out the front row at Albert Park today.
Vettel finished the session less than a tenth of a second ahead of Webber, with Ferrari's Fernando Alonso a close third place.
McLaren had an indifferent qualifying session, with Jenson Button taking fourth place, while Lewis Hamilton will start from 11th – a shock ommision from the top 10. Hamilton said after the session that he was "surprised" with the (lack of) performance from his McLaren Mercedes.
Alonso's Ferrari team-mate will Felipe Massa will start fifth ahead of the Mercedes GP pair of Nico Rosberg and Michael Schumacher, who will line-up sixth and seventh respectively. Rosberg rued a mistake on his quick time that he says cost him a few tenths of a second.
Williams' new driver Rubens Barrichello improved on his Bahrain form with eighth from Robert Kubica (Renault) and Adrian Sutil (Force India).
Tomorrow's AGP starts at 5pm.
Qualifying; Round 2; Formula One Qantas Australian Grand Prix
| | | | | | |
| --- | --- | --- | --- | --- | --- |
| Pos | Driver | Team | Q1 | Q2 | Q3 |
| 1. | Vettel | Red Bull-Renault | 1:24.774 | 1:24.096 | 1:23.919 |
| 2. | Webber | Red Bull-Renault | 1:25.286 | 1:24.276 | 1:24.035 |
| 3. | Alonso | Ferrari | 1:25.082 | 1:24.335 | 1:24.111 |
| 4. | Button | McLaren-Mercedes | 1:24.897 | 1:24.531 | 1:24.675 |
| 5. | Massa | Ferrari | 1:25.548 | 1:25.010 | 1:24.837 |
| 6. | Rosberg | Mercedes | 1:24.788 | 1:24.788 | 1:24.884 |
| 7. | Schumacher | Mercedes | 1:25.351 | 1:24.871 | 1:24.927 |
| 8. | Barrichello | Williams-Cosworth | 1:25.702 | 1:25.085 | 1:25.217 |
| 9. | Kubica | Renault | 1:25.588 | 1:25.122 | 1:25.372 |
| 10. | Sutil | Force India-Mercedes | 1:25.504 | 1:25.046 | 1:26.036 |
| 11. | Hamilton | McLaren-Mercedes | 1:25.046 | 1:25.184 | |
| 12. | Buemi | Toro Rosso-Ferrari | 1:26.061 | 1:25.638 | |
| 13. | Liuzzi | Force India-Mercedes | 1:26.170 | 1:25.743 | |
| 14. | de la Rosa | Sauber-Ferrari | 1:26.089 | 1:25.747 | |
| 15. | Hulkenberg | Williams-Cosworth | 1:25.866 | 1:25.748 | |
| 16. | Kobayashi | Sauber-Ferrari | 1:26.251 | 1:25.777 | |
| 17. | Alguersuari | Toro Rosso-Ferrari | 1:26.095 | 1:26.089 | |
| 18. | Petrov | Renault | 1:26.471 | | |
| 19. | Kovalainen | Lotus-Cosworth | 1:28.797 | | |
| 20. | Trulli | Lotus-Cosworth | 1:29.111 | | |
| 21. | Glock | Virgin-Cosworth | 1:29.592 | | |
| 22. | di Grassi | Virgin-Cosworth | 1:30.185 | | |
| 23. | Senna | HRT-Cosworth | 1:30.526 | | |
| 24. | Chandhok | HRT-Cosworth | 1:30.613 | | |