Looking back at the 2004 Nationals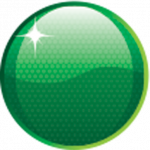 At six days out from the 2010 National Sprint Kart Championships at the Hume International Raceway in Puckapunyal, Victoria it is time to focus on the Nationals of six years ago – the 2004 Championships held at the same venue.
The 2004 Nationals saw a number of first up winners, including Kel Treseder in Clubman Heavy and Kristian Lindbom in Junior Clubman.
Treseder, who was competing in his first national championship as a senior driver in Clubman Heavy, started from sixth position in the final while the weekend pacesetters Troy Hunt and Jace Lindstrom started on the front row.
"I remember all the 'big boys' being around me and being pretty nervous prior to the start of the final," said Treseder.
Hunt and Lindstrom got a gap over the rest of the field – which was led by Treseder closely followed by Brett Hobson and a number of other competitors – during the opening half of the 21-lap final.
When the leading duo began to dice with a handful of laps remaining, and then came together on the final lap, it allowed Treseder to pounce and claim his first national championship.
"All throughout the race I was a couple of kart lengths behind Hunt and Lindstrom and when they started go at it hammer and tongs it was my opportunity to close and then pounce," said Treseder.
"I remember Kip Foster telling me earlier in the weekend that nobody wins Clubman Heavy by chance – you have to have the speed and then take full advantage of every opportunity."
Lindbom could have been mistaken for thinking that his chances at victory in Junior Clubman were over after he failed to finish the pre-final, however, this was far from the case.
The New South Wales Top Kart driver put in a remarkable drive to slice his way through the field before going on to claim the win.
Like many national championships the Clubman Light title went down to the wire with James Sera and Adam Graham coming together exiting the final turn while arguing over the lead. The demise of the leading duo allowed Paul Laskazeski to drive on and take the win.
2004 National Sprint Kart Championships
Hume International Raceway, Seymour, VIC
Junior National Light – Leigh Nicolaou (Vic)
Junior National Heavy – David Sera (Vic)
Junior Clubman – Kristian Lindbom (NSW)
Senior National Light – Chris Jeffrey
Senior National Heavy – Tim Blanchard (Vic)
Clubman Light – Paul Laskazeski (NSW)
Clubman Heavy – Kel Treseder (Qld)
Clubman Super Heavy – Scott Simpson (Qld)
Formula Australia Light – Cameron Thorpe (Vic)
Formula Australia Heavy – Brad Fitch (WA)
Formula 100 – Matthew Wall (Vic)