Ford boss says the best is yet to come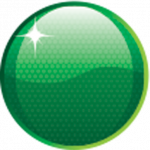 Ford Motorsport boss Chris Styring celebrated his first win as the manager of the blue oval's racing operations and says the best is yet to come.
While there were no championship points awarded to James Courtney for his win in the first race of the BRC IMPCO V8 Supercars Challenge at Albert Park, according to Styring, the win sends a clear message to Holden …
"It's a bit of a shame that it's a non-championship round and we'd like the points, but it was great news for James and very encouraging," he told Speedcafe.com.au.
"It shows that Ford is very committed to winning this year. I think it's a clear message to Holden that while we're under-numbered, we've certainly got the cars and the drivers to win races and I would imagine that this should continue as of New Zealand and beyond when we can start getting points."
Styring noted that he was happy with the mainstream news coverage of the win.
"Obviously the teams have their own names and they're often referenced as 'Stone Brothers Racing' or 'Jim Beam Racing,' but I notice newspapers across different states that ran headlines says 'Great first win for Ford," he said.
"The media is certainly picking up on the importance of the manufacturers, which is of great interest to us."
The Ford boss, who formally worked for Williams F1, wants to see the V8s play for points at Albert Park.
"I'd love to see this event one day as a championship round, simply because the minute you get on the back of an event like a Formula One race, there's great interest and great crowds," he said.
"It's a huge shame that the networks can't sort themselves out and come to an agreement where Seven and Ten co-exsist, but the commercial reality is that it's unlikely to happen for some time.
"And it's an important round for the teams – it's effectively a three-day test. Testing is so restricted, it's a good opportunity to get the guys out on track, learn some things and pump that into the next round in New Zealand.
"All is not lost, plus from a promotional point of view, it's massively important as Australia's premier motorsport category that we're seen at Australia's premier race."