Brawn: Schumacher's pace 'difficult to judge'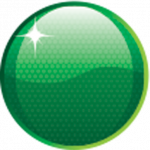 While the world continues to scrutinise every move made by returning seven-time world champion Michael Schumacher, Mercedes GP chief Ross Brawn has warned not to read too much into Friday's practice times.
His comments came after Schumacher finished opening practice down in 12th position, some 1.4 seconds behind team-mate Nico Rosberg.
The rain affected afternoon session however saw the elder German fourth; enough to see him ahead of 10th placed Rosberg for the first time this season.
Putting the day's efforts into perspective, Schumacher's time in second practice was merely two tenths faster than Renault rookie Vitaly Petrov, who qualified 17th in Bahrain two weeks ago.
"It is very difficult to judge where you are as there are four seconds difference between empty fuel and full tanks," stressed Brawn at last night's media conference.
"I think everyone runs at both levels to judge where they are on the first day.
"With Michael we made some progress during the day, whilst with Nico we went the wrong direction on some set-up changes and he wasn't so happy with the car at the end.
"I think generally we are extracting the potential of the car which we know is not quite high enough yet."
Schumacher, whose best chances of victory on Sunday appear to lie with a wet race, also downplayed his up and down opening day.
"Everybody seemed to be on different programmes," he said.
"My first session was a bit handicapped by red flags, and later we faced some rain in the second session.
"But in the end our times were competitive, so I think we can look forward to the rest of the weekend."