Webber confirms support of fast NZ racer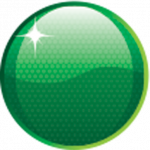 Australian Grand Prix driver Mark Webber has confirmed that he is lending his support to up-and-coming New Zealand racing sensation Mitch Evans.
Webber, driver for Red Bull Racing, has taken on a mentoring role for Evans, 15, who will make the transition to international competition next year.
Evans will receive guidance and tuition from Webber, with the pair liasing on which category will best suit the next step for Evans' international career.
Webber said that Evans will continue to race in the Australian Formula 3 Championship this year with Team BRM before heading overseas full-time next year.
"Although Mitch will concentrate his efforts on Australia F3 this season, we will be taking him across to Europe during the year so he can begin to see the bigger picture stuff and weigh up his options for next year when he'll be competing there," the two-time Grand Prix winner said.
"We will choose whatever we believe is the best category for him."
The young New Zealander has already made the best possible start to his 2010 campaign. Last month he wrapped up the International Toyota Racing Series on home soil, while he kicked off his Australian F3 Championship campaign in perfect style, winning all three races at the opening round at Wakefield Park three weeks ago.
Webber said that he's been extremely impressed with his young protégé.
"I met Mitch for the first time at last year's Australian Grand Prix and was amazed at how switched on he was at the age of just 14," he said.
"When I was at that age, I was only karting and was barely thinking about Formula One – it shows how much things have changed over the years.
"At this very early stage he is displaying all the right ingredients and characteristics to be successful at the highest level and he has some great people behind him who I'm certain will do everything to ensure he fulfils his dream. It's really important that he chooses his next steps carefully and I'm looking forward to playing my part by using my own personal experiences and contacts to make the move as seamless as possible, and helping his development on and off the track."
Webber recently became a part-owner of a GP3 team – MW Arden (in partnership with Red Bull team principal Christian Horner). It is possible, although not certain, that Evans could start his international career in the junior open-wheel category.