V8s close to own pit lane at Albert Park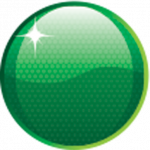 V8 Supercars could have its own pit lane as early as next year's Australian Grand Prix at Albert Park.
With the current deal between V8s and the Australian Grand Prix Corporation expiring this weekend, a new deal is now being finalised between V8 chairman Tony Cochrane and AGPC CEO Drew Ward. That deal is not expected to be signed off for a few weeks, however, one of the major changes will be the implementation of V8's own pit facility.
The pit lane will be a semi-permanent structure that would have the capacity to hold more corporate guests above the pit buildings – similar to the Adelaide, Gold Coast and Sydney buildings.
The pit structure will be constructed at the southern end of the current F1 pit building (between the last turn and the start of the real pit lane).
THE FINAL RACE OF THE 2023 REPCO SUPERCARS CHAMPIONSHIP ON ONE OF THE WORLD'S BEST STREET CIRCUITS. GO ALL IN AT THE VAILO ADELAIDE 500, CLICK HERE TO BUY TICKETS
With negotiations in a critical phase, V8 Chairman Tony Cochrane could not go into great detail.
"Until we have a new contract, it's too premature to discuss formats and pit lanes," he told Speedcafe.com.au.
"Our current deal expires this Sunday night. We've been talking to the Australian Grand Prix for two years now about what we might do if we were to renew."
While the V8s could get their own pit lane, it doesn't mean that they will race for championship points – yet. Channel Seven holds the exclusive 'championship' broadcast rights which expires at the end of next year. Network Ten hold the rights to Formula One, and while they are on different networks, a championship round can't happen.
But what if there's a change in broadcaster from 2011? If the V8s and F1 happen to land on the same network, with its own pit lane, the V8s will be in the best position to compete for championship points …
V8 team owner and Australian Touring Car legend Dick Johnson says that for the event to move forward, a stand-alone pit lane is a must.
"For a true spectacle from our point of view, rather than having the shorter races, being able to have fuel stops does make a big difference," Johnson said.
"I think you'd find that anything would be better than our current situation in pit lane – crawling over one another. I think things are going to become even more difficult out there with the room available.
"It would be really significant to have own area to be able to utilise what we've got.
"This is a very important event for our sponsors in terms of exposure. Not only to get the exposure here in terms of television, but to the general public, you get a totally different crowd to what you normally see at our race meetings."
Bundaberg Red Racing's Fabian Coulthard said that for safety's sake, a V8-only pit lane should be a priority.
"For safety, it's a must," he said.
"In practice, it was chaos in there, and we're probably not too far off having someone run over. All of the F1 stuff does stick out a long way and it's overcrowded."