Murphy: Achieving what we said we could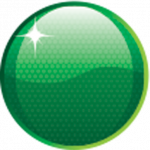 A hint of hope and optimism has crept into Greg Murphy's game after provisionally qualifying third in yesterday's non-championship V8 Supercars session at Albert Park.
The Castrol Racing star, who has had a difficult start to the year due to missing the first round plus mechanical dramas at the Clipsal 500, is relishing his competitive Albert Park result – but says that there are still higher goals to meet.
"We've got pressure on – just to start doing what we told people we were going to do – and that's being competitive. This is a pretty good start," he said.
"The car was pretty good at Adelaide. I didn't get the most out of it in qualifying, but it was a bloody good car in the race, for as long as I lasted."
The New Zealander said that his third place in yesterday's qualifying – his best qualifying result since Symmons Plains last year – is a result of his fast new Triple Eight-designed chassis, and the fact that he is able to look at data from the all-conquering TeamVodafone Commodores (as part of their technical alliance).
"I've got a lot of confidence. Triple Eight has given us a bloody good tool to play with, and it's about getting some laps in it," he said.
"I'm having to change the way I do some things in the way that I drive, but its responding. We desperately need to get some performances going right. We've got New Zealand coming up next, and that's huge for us.
"It's amazing having the ability to see other cars information. I haven't had that before and it's pretty handy, I can tell you. We're really happy. Paul (Morris, team owner) is pretty happy, and hopefully Castrol is happy as well.
"Regardless this weekend with no points, we've got to keep repeating it. Hopefully this is the start …"