Looking back at the 2003 Nationals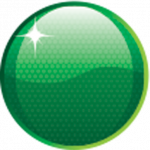 At one week out from the 2010 National Sprint Kart Championships at the Hume International Raceway in Puckapunyal, Victoria it is time to focus on the Nationals of eight years ago – the 2003 Championships hosted by the Ipswich Kart Club.
Leading into the 2003 National Sprint Kart Championships Ashley Walsh knew that this was his big opportunity to shine on Australian karting's biggest stage – and he delivered.
The Ipswich local was competing in the top two junior categories, Junior Clubman and Junior Piston Port.
After qualifying in fifth spot in Junior Clubman he slowly worked his way towards the front during the heat races before finishing second in the pre-final to James Love.
Love got the jump at the start of the final to lead the way but as the race progressed Walsh's Tony Kart was coming on strong and at just after half race distance he closed in on and passed Love for the race lead. He then went on to claim the win.
In the Junior Piston Port final Walsh was able to get the jump at the start of the final and never relinquished his lead on the way to victory.
"With the nationals being held at my home track I obviously wanted to have a strong weekend but we'd been struggling a bit in pre-event testing and didn't qualify as well as what I would have liked," said Walsh.
"After the pre-final of Junior Clubman I had a good feeling about the final and this feeling turned into a win."
There were a number of categories that were decided on the last lap, including Clubman Heavy where Troy Hunt passed surprise packet Paul Bryant for the win and Formula 100 where Barclay Holden made a gigantic pass on Michael Patrizi for victory.
Jason Hryniuk made it two straight wins in Clubman Light with local driver Scott Auld finishing second. Auld made a big move with two laps remaining to come from fifth to second in one foul swoop.
2003 National Sprint Kart Championships
Ipswich Kart Raceway, Ipswich, QLD
Junior National Light – David Sera (Vic)
Junior National Heavy – Tim Blanchard (Vic)
Junior Clubman – Ashley Walsh (Qld)
Junior Piston Port – Ashley Walsh (Qld)
Senior National Light – Phillip King (NSW)
Senior National Heavy – Jason Pringle (Vic)
Clubman Light – Jason Hryniuk (NSW)
Clubman Heavy – Troy Hunt (NSW)
Clubman Super Heavy – Brett Hobson (NSW)
Formula Australia Light – Matthew Wall (Vic)
Formula Australia Heavy – Brad Fitch (WA)
Formula 100 – Barclay Holden (Qld)