Kubica: Twilight race 'extremely dangerous'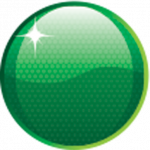 Renault Formula 1 driver Robert Kubica has led a fresh wave of criticism over the Australian Grand Prix's 'twilight' event format.
The 2010 race retains the 5pm (AEDT) start time introduced last year, which sees the race run under fading natural light.
Some see the evening format as an awkward compromise between the traditional 2pm start, and Bernie Ecclestone's stated desire to see the AGP run as a night-race.
While several drivers questioned the decision prior to the event last year, Kubica was direct in his comments when discussing the matter yesterday (Thursday).
"Last year I think it was extremely dangerous in the last 20 laps of the race," said the Pole.
"The last sector, especially the last corner, it was like going through it blind … it was impossible to see. The last 20 laps you could see all the drivers losing half a second in the last sector because you couldn't see anything when the sun is very low.
"For sure, it's not nice to go through a corner in an F1 car where it's really very, very difficult to see anything."
During the official Thursday afternoon press conference at Albert Park, Jarno Trulli (Lotus) and Mark Webber (Red Bull) also weighed in on the subject. Both sarcastically expressed their frustrations regarding the lack of action taken on issues brought up by the Grand Prix Drivers Association.
"We raised our concerns last year but apparently nothing has changed," said the Italian.
"The FIA, or whoever, has decided to keep the race at that time, so we just have to deal with it. This year, if we want to make a change for next year, we will say that we are very happy at the end of the race."
Webber concurred, adding:
"We should say: 'we should have the race at 5 o'clock at every race in the season', and I think [then] they will move it somewhere else."