Hamilton nabbed by police for burnout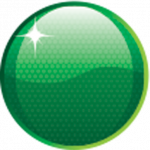 Formula One star Lewis Hamilton has been caught by Victorian Police doing a burnout leaving the Albert Park Grand Prix Circuit on Friday evening.
Just hours after topping practice for the Formula One Qantas Australian Grand Prix in his Vodafone McLaren Mercedes, the 2008 World Champion is the centre of a media frenzy after cameras captured the Englishman as he was issued an infringement notice by police.
Network Ten reporter Cameron Baud told Sports Tonight on Friday night that Hamilton can expect a charge of 'Improper Use of a Motor Vehicle' for performing a "fishtale" in a 2010 model Mercedes sedan while leaving the Albert Park Grand Prix Circuit and turning onto Fitzroy Street in St Kilda.
Ten showed vision of a silver Mercedes being winched onto the back of a flat bed truck by police, the car complete with F1 credential stickers on its windscreen.
Hamilton's car was pursued and stopped by Victorian Police and the Mercedes was impounded on the spot under the state's strict Anti-Hoon laws, held for 48 hours in a police yard.
Sources have told Speedcafe.com.au that further vision of the incident will reach networks tomorrow morning, allegedly showing Hamilton's minders confronting the cameraman on the scene while Hamilton attempts to hide from view in a second car.
Meanwhile, Senior Constable Scott Woodford has told Melbourne tabloid newspaper the Herald Sun that Hamilton was upset but cooperative on the scene.
"It would have been fair to say he was fairly disappointed with the incident," he told the newspaper's website, heraldsun.com.au.
UPDATE: Hamilton apologised for the incident in a statement issued in the early hours of Saturday morning, Australian Eastern time.
"This evening, I was driving in an over-exuberant manner and, as a result, was stopped by the police," Hamilton said in the statement.
"What I did was silly, and I want to apologise for it."