Courtney breaks Holden's 2010 domination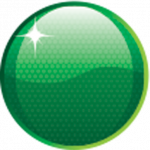 James Courtney and Jim Beam Racing have broken through for Ford's first win of 2010 in the opening race of the BRC IMPCO V8 Supercars Challenge at the Albert Park today.
After a consistent but winless start to the year, Courtney passed Garth Tander on lap 11 at turn three to race on to the win.
Tander started from pole and smashed out a comfortable two second lead at the end of the first lap, however, a locked brake and a small off brought him back to the pack. It looked like Tander had the race under control, but another error at turn three allowed Courtney through for a close victory.
As it turned out, Tander had a small gearbox glitch, but Courtney wasn't complaining …
"I just followed Garth around, and I was just fortunate enough to sneak through," he said.
"It was a good win and it's good to carry a bit of that momentum from Clipsal and some good form into Hamilton."
Courtney was critical of the twilight race time. After an afternoon shower during F1 practice, the V8 race was run in dry conditions, but heavy clouds over Melbourne made the closing laps very dark.
"If it was any later, it would have been pretty hard to see. It was getting pretty dark, but it's the same for everyone," he said.
Tander was happy with the speed of his Commodore but rued his gearbox issues.
"We had a great car at the start of the race and managed to pull a gap on James, but we had a gearbox problem where the car would over-select," he said.
"It would go down one too many gears at most of the critical braking areas. One of those was at turn one, and a couple at turn three, and one of those was where James got through. It was disappointing we didn't win the race, the car speed was very good with a small mechanical issue – roll on tomorrow."
SP Tools Racing's Shane van Gisbergen took third place, just holding out Craig Lowndes – the first of the TeamVodafone Commodores.
Van Gisbergen said that there's still more speed to come from his Stone Brothers Racing Falcon.
"It's good to see Ford finally win a race – pity it's the wrong team, but we won't worry about that!" the Kiwi joked.
"The start was pretty exciting – I picked up a few spots and I was hustling James until his car got going and we settled into a rhythm. It was pretty good for us, we've worked on the car all weekend and we've got a little bit to go …"
Lowndes's team-mate Jamie Whincup made up ground to take fifth place from Todd Kelly (Jack Daniel's Racing), Paul Dumbrell (The Bottle-O), Steve Johnson (Jim Beam), Mark Winterbottom (Orrcon Steel) and an improving Will Davison (Toll HRT).
While the top 10 was relatively straight forward, there were a couple of great scraps in the pack. The most exciting was a 'sheep stations' battle in the mid-pack. Cars were side-by-side, banging doors and having a real go, and at one stage, it looked like Michael Caruso's car was going to end up a wreck, but somehow, he saved it.
After a great qualifying session, Rick Kelly's chances of a great result were over after one lap. He made a bold move on the grass around Courtney, and made it stick, but ran wide at turn one and dropped down. Later that lap, the #15 Jack Daniel's Commodore spun unassisted to the back of the pack.
Castrol Racing's Greg Murphy was given a 10 second penalty for jumping the start.
Race 2 of the BRC IMPCO V8 Supercars Challenge will be held tomorrow at 6.15pm.
| | | | |
| --- | --- | --- | --- |
| 1 | 18 | James Courtney | 25:58.8986 |
| 2 | 2 | Garth Tander | 25:59.1581 |
| 3 | 9 | Shane Van Gisbergen | 25:59.6025 |
| 4 | 888 | Craig Lowndes | 26:00.0777 |
| 5 | 1 | Jamie Whincup | 26:00.6228 |
| 6 | 7 | Todd Kelly | 26:11.4193 |
| 7 | 55 | Paul Dumbrell | 26:13.0481 |
| 8 | 17 | Steven Johnson | 26:14.4647 |
| 9 | 5 | Mark Winterbottom | 26:14.6130 |
| 10 | 22 | Will Davison | 26:17.3155 |
| 11 | 33 | Lee Holdsworth | 26:17.6342 |
| 12 | 24 | Fabian Coulthard | 26:18.7520 |
| 13 | 8 | Jason Richards | 26:19.2630 |
| 14 | 4 | Alex Davison | 26:19.6147 |
| 15 | 11 | Jason Bargwanna | 26:23.3013 |
| 16 | 14 | Jason Bright | 26:23.6532 |
| 17 | 39 | Russell Ingall | 26:24.1906 |
| 18 | 47 | Tim Slade | 26:26.4057 |
| 19 | 19 | Jonathon Webb | 26:26.7649 |
| 20 | 51 | Greg Murphy | 26:27.1441 |
| 21 | 6 | Steven Richards | 26:32.5819 |
| 22 | 12 | Dean Fiore | 26:33.2575 |
| 23 | 34 | Michael Caruso | 26:36.3634 |
| 24 | 15 | Rick Kelly | 26:38.8762 |
| 25 | 3 | Tony D'Alberto | 26:40.0168 |
| 26 | 30 | Daniel Gaunt | 26:41.9654 |
| 27 | 21 | Karl Reindler | 26:42.6427 |
| 28 | 10 | Andrew Thompson | 26:43.6539 |
| 29 | 16 | Tony Ricciardello | 26:56.3760 |