V8 AGP race format winners announced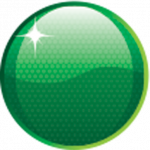 What race format would you run the V8 Supercars in at the Australian Grand Prix?
That was the question Speedcafe.com.au posed last week – and we have had some truly creative responses!
A reverse grid Race 2 was a popular response. There were a few reverse track suggestions, lots of Sprint tyres, and even an idea to auction off "passenger rides" during the races! (Speedcafe has a feeling that CAMS, the FIA and its insurers might not let that one happen …)
Thanks for your terrific response to our competition. Close to 100 guys and girls submitted their thoughts on what format the V8s should run – the only rules you had to play by was that 1) no championship points could be awarded and 2) no pit stops completed.
So, without further ado, here are the winners of the Speedcafe.com.au 'V8 AGP Race Format' competition.
The winner gets a Speedcafe prize pack, including t-shirt, hat, bag and a copy of The Speedcafe Annual. Four runners-up receive a copy of The Speedcafe Annual.
Keeping clicking on Speedcafe.com.au for more cool competitions in the future …
RUNNER-UP 1, Adam Joseph
Practice and qualifying sessions as per normal, but qualifying followed by a two-car 'shootout' for Top 10 cars. Eg. Position 9 and 10 compete in a one-lap sprint, with the winner staying on the track, taking on the car that qualified 8th etc.
Races 1 – Nine lap race with last positioned driver to exit the race each lap.
Race 2 – 20 cars left – 10 lap race, last car drops off.
Race 3 – 20 lap final with the final 10 cars battling for big prize money.
SPEEDCAFE SAYS: We like the qualifying format Adam, but don't know if the teams would like it if they got sent home at the end of the first lap and not allowed to compete for the rest of the weekend! Anyway, a copy of The Speedcafe Annual is on its way!
RUNNER UP 2 – Bradley Katnich
Allocate a points system that gives the driver incentives to make a pass rather than riding to the finish. Qualifying and Race 1 as normal, the second race a full reverse grid with the final race grid being set by points won from the 1st and 2nd races, including the bonus points for the cars they passed.
And make the winner 'entertain' the crowds after the round win – burnout maybe?
SPEEDCAFE SAYS: For the burnout, Bradley gets a book.
RUNNER UP 3 – Cody Meerman
I would stage three completely different races so it's something different each time.
Race 1 – Aussie Racing Cars. I've always fantisised about throwing V8 drivers into Aussie Racing Cars and letting 'em go nuts.
Race 2 – Ford vs Holden Challenge. Instead of risking their Supercars, throw the drivers into bog-standard production Falcons and Commodores.
Race 3 – Race Your Daily Drive. Most V8 Supercar drivers have the luxury of racing somebody else's car so if they crash it, they can just say "oops, sorry boss." I wonder how they would go in their normal road cars?
SPEEDCAFE SAYS: This simply ain't going to happen, but full marks for thought! Cody, you "fantasies" about V8 drivers in Aussie Racers? Dude, you must love your motorsport! A production car-type race would be kinda cool, and seeing the V8 drivers race their own cars is a great idea – we bet you'd see a lot of V8 drivers doing deals with their local Ferrari and Porsche dealers in the lead up to the race!
RUNNER UP 3 – Doug Drake, New Zealand
First race would be a marble draw. The second race would be the reverse of Race 1 grid. The grid for the third race would be an accumulation of points from Race 1 and 2. If the points are equal for the final race, the driver with the fastest lap time takes the better place.
SPEEDCAFE SAYS: Exactly like a go-kart meeting, and considering almost all of the V8 drivers started their careers in karts, they should be able to deal with it. Only problem is your lack of qualifying – an integral element of circuit racing …
RUNNER UP 4 – Matthew Brookes, NSW
Practice and qualifying sessions as normal
Race 1 – Start in qualifying order
Race 2 – Start in complete reverse grid of qualifying order
Race 3 – Combined results determines start spot – race run on sprint tyre.
SPEEDCAFE SAYS: Great suggestion. To be fair, Speedcafe copped a dozen of suggestions very similar to this, however, Matthew added the Sprint tyre for the final race, and that got him over the line. It's a simple and to-the-point format that would create different racing to what we generally see …
WINNER – Andrew Wood, Charlestone, NSW
V8 drivers to compete at the Grand Prix – but not in their regular V8 Supercars. The race would be for small cars, say Holden Barina versus Ford Focus to keep costs lower. Their cars would be painted in the usual team colours. Drivers can go hard and tough without risk of doing major damage to their regular drive. Cars could be auctioned off to raise money for driver's charity of choice.

SPEEDCAFE SAYS: This kind of sounds like the celebrity race, just for V8 drivers. Love the idea of Garth Tander in a Toll HRT Barina, but not sure if there would be much of the car left at the end of the weekend to warrant a worthy auction! Congratulations Andrew – you're our winner. You're suggestion is probably never going to happen, but the thought of 29 buzz-boxes trying to squeeze into turn one first – driven by the best drivers in the country – sounds good to us …