Taylor set for British Rally Championship opener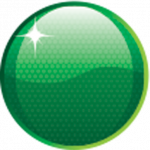 Molly Taylor will begin her 2010 British Rally Championship (BRC) campaign this weekend at the Bulldog International Rally in Wales.
After driving in the Suzuki Swift Sport Cup in last year's BRC, the 21-year-old will compete in the Citroen Racing Trophy in 2010 behind the wheel of a C2.
Due to work commitments, Taylor's co-driver from last season, Jemma Bellingham, was unable to commit to the 2010 BRC.
Experienced Irish co-driver, Phil Clarke, will sit alongside the Sydney-sider for this event. Clarke won the Citroen Racing Trophy last year with Marty McCormack.
"This weekend's event will be all about finding a good rhythm and learning the new car," said Taylor.
"With a new car and a new co-driver, I'm really excited about getting back behind the wheel after a long break.
"Phil brings a wealth of experience to the team which will be important as it has been seven months since my last event."
The first round of the 2010 British Rally Championship takes place this Saturday, March 27.