Support classes take Thursday centre stage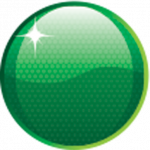 Support categories dominated Thursday track proceedings at the Albert Park Grand Prix circuit today with practice and qualifying for all four categories.
In the V8 Supercars, Jamie Whincup took pole position. CLICK HERE for full report, while in Formula Ford, Geoff Uhrhane will start the first race of the 2010 Genuine Ford Parts Australian Formula Ford Championship from pole.
The Sonic Motor Racing driver was able to extract a quick lap early in the session in his Mygale SJ10a. That time stood for almost the entire session, giving him first Australian Formula Ford Championship pole position.
Chaz Mostert was second fastest in his Spectrum, coming agonizingly close to Uhrhane's time, while Adam Graham was third in his Mygale.
"It was tough to find a clean lap out there, but we were lucky to get some clean air and bag a good lap," said Uhrhane.
"The car is handling really well and I think we're going to be really strong in the race, so I have to thank Sonic Motor Racing Services for that."
Ryan Simpson will start fourth in the Paramatta Smash Repairs Mygale, ahead of Nick Foster and Andre Borell. New Zealander Martin Short, Nicholas McBride, Nathan Morcom and Ash Walsh.
Race 1 of the Genuine Ford Parts Australian Formula Ford Championship gets underway at Albert Park at 12:10 (AEDST) on Saturday.
In Australian GT, Porsche GT3 997 Cups dominated qualifying, with Theo Koundouris taking a huge pole position over fellow 997 runners max Twigg, James Koundouris and David Wall.
First of the non-Porsches is Peter Hackett in his Lamborghini Gallardo from Tony Quinn (Aston Martin DBR), John Bowe (Ascari KZ1 GT3), Dean Grant (Mosler MT900 GT3) and Jim Richards (Porsche GT3 997).
MINI Challenge will see reigning class champion Paul Stokell take his spot at the front of the field ahead of Chris Alajajian, Glenn Seton and Dean Canto.
Seventeen cars have entered MINI Challenge this weekend, a good improvement on the 12 cars that were seen at the Clipsal 500 two weeks ago.
But there's no number problems for the Formula 5000 Tasman Cup Revival class, with 31 of the great cars competing on the Grand Prix track. Kiwi Steve Ross has taken pole in his McRae GM1 from Chrustopher Hyde is his similar machine.
Australian GT kicks off proceedings tomorrow morning with the first race of the weekend at 11am before the support categories take a backseat with the Formula One cars hitting the track at 12.30pm.