Rewind: 2002 Formula 1 Australian Grand Prix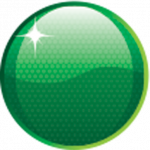 The 2002 Australian Grand Prix won't be remembered for Michael Schumacher's victory in his Ferrari. At that stage of his career, Schumacher's result was nothing more than meeting expectation.
For all Australians (and any motor racing fan in general), the 2002 Formula 1 race at Albert Park will be remembered for Mark Webber's remarkable debut F1 race. The man from Queanbeyan finished fifth in his maiden meeting, driving for the Minardi team, owned by fellow Australian Paul Stoddart.
The race started in damaging circumstances when Ralf Schumacher launched his Williams off the back of Rubens Barrichello's pole-sitting Ferrari. That accident set off more carnage in the mid-field, and the main beneficiary was Webber, who hurtled up to eighth place. He lost a couple of places as other cars got their act together, but one by one, more cars dropped out of the running in a race of attrition.
By lap 25, Webber was fifth, and despite a refueling flap refusing to open during a pit stop, he maintained his place.
The real excitement occurred in the closing stages, when Mika Salo (driving for the debuting Toyota team) hunted Webber down. Salo clearly had a faster car, but Webber held his nerve. The Toyota driver, trying hard to overhaul the Mindari, ran wide at turn four and spun to the dirty side of the race track, much to the enjoyment of the local fans.
Webber took fifth place and was invited onto the podium with Stoddard after the official presentation was complete.
Nine years later and two Grand Prix wins under his belt, Webber has his first real chance of victory at the Australian Grand Prix in his ultra-competitive Red Rull Racing car this weekend at Albert Park.
Can Webber win his home GP? Who knows, but it is widely accepted that this is his best chance …
But in the meantime, enjoy these three YouTube videos, recapping the 2002 Australian Grand Prix.