Mitch Evans taken under Webber's wing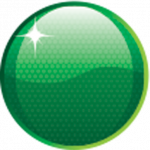 Red Bull Racing Formula One driver Mark Webber will announce a mentoring role to young motorsport talent on Friday evening at the Australian Grand Prix – and young stand-out New Zealand driver Mitch Evans will be the first man taken under his wing.
Evans, 15, is regarded as one of the most exciting talents in Australasian motorsport, and will start a new role with Webber, receiving advice and tuition on all facets of the racing business.
The Evans/Webber link is likely to see Evans compete in the 2011 GP3 Series, driving for MW Arden – the team owned by Webber and Red Bull Racing's team boss Christian Horner.
Speedcafe.com.au spoke to Evans, who could not comment until the announcement tomorrow.
This is not the first time that Webber has taken an advisory role with a driver. The two-time Grand Prix winner was tied closely to current Penske IndyCar driver Will Power for a number of years while Power was racing in Europe.
Evans finished second in last year's Australian Formula Ford Championship and currently leads this year's F3 title. Last week, Evans wrapped up the Toyota Racing Series in New Zealand.
The announcement will take place at the Red Bull Hospitality Area at 7.20pm tomorrow, just after Webber is presented with the Sir Jack Brabham award by CAMS to recognise his outstanding contribution to Australian Motorsport.