Looking back at the 2002 Nationals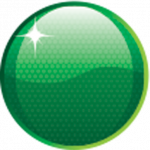 At eight days out from the 2010 National Sprint Kart Championships in Puckapunyal, Victoria it is time to focus on the Nationals of eight years ago – the 2002 Championships held in Launceston, Tasmania.
It was at these championships where David Sera broke through for his first of national championship and Shane Price and William Yarwood successfully defending their crowns from the previous year.
Since moving into the junior ranks Sera had made a serious impression during the opening part of 2002 and he continued his good form at the National Championships.
After many years of watching at National Championships where his father George and older cousin James were competing, this year David finally got his chance to race on Australian karting's biggest stage.
"The first Nationals I remember was at Geelong in 1998, it was the biggest one in the history of the sport and when both Dad and James didn't qualify it made me realise how tough the Nationals really were," said Sera.
"Leading into the Nationals in Tasmania I was pretty confident but kept on telling myself that it wasn't just another event – this was the Nationals and it was going to be tough."
Sera had some pretty stiff competition in the Junior National Light category with the likes of fellow Melbourne driver Jordie Lindstrom, Western Australian Steven Scoble and New South Wales pilot Daniel Erickson battling at the front of the pack.
Sera started on the front row for the championship final, but he didn't have it all his own way with the leading quartet running in close proximity for the duration of the race.
When Scoble and Lindstrom began to squabble over the minor positions with a handful of laps remaining it allowed Sera to open a slender gap and claim the victory.
"I was very excited but probably didn't realize how big of an achievement that it was at the time being only 13 years of age, looking back at it now, I'm pretty proud to have won a national championship in my first attempt," said Sera.
Sera wasn't the only driver to breakthrough for his maiden national championship at the 2002 event with eight other drivers, including V8 Supercar drivers Andrew Thompson (Junior Piston Port) and Michael Patrizi (Formula 100), also claiming their first Australian championship.
Both Price and Yarwood backed up their wins from Newcastle in 2001 with victory in the Junior Clubman and Clubman Heavy categories respectively.
2002 National Sprint Kart Championships
Archerville Raceway, Launceston, TAS
Junior National Light – David Sera (VIC)
Junior National Heavy – Marcus Burford (Tas)
Junior Clubman – Shane Price (Vic)
Junior Piston Port – Andrew Thompson (NSW)
Senior National Light – Garry Joel (Tas)
Senior National Heavy – Duane West (Vic)
Clubman Light – Jason Hrynuik (NSW)
Clubman Heavy – William Yarwood (Qld)
Clubman Super Heavy – Steve Engel (NSW)
Formula Australia Light – Troy Woolsten (Vic)
Formula 100 – Michael Patrizi (WA)