Is Tom Williamson the future of BJR?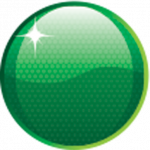 Is Tom Williamson the future of Brad Jones Racing?
It might be too early to answer that question, but according to the Albury-based V8 Supercars team, Williamson is set to be an integral part of BJR's future plans.
Williamson will compete in the Ford Genuine Parts Australian Formula Ford Championship this year, with his Mygale SJ09 prepared by BJR. Williamson only contested one round of last year's national Formula Ford Championship, but finished a credible third in the second race at Phillip Island on his national debut.
This year, he'll be at every round and hopes that his rich and successful history in karting (including fourth in the Rotax World Karting Championships in 2007) will put him in good stead for the title.
Another person who hopes he excels is BJR co-owner Kim Jones, who told Speedcafe.com.au that he wants to help the young New South Welshman move quickly up the motor racing ranks.
"We've watched him race from karts to Formula Ford, and we think he has what it takes, but he doesn't have enough money," Jones said.
"We've got enough money to do a little bit with him, and we're hoping that we can take him forward. Eventually, the plan is to step him up into a Fujitsu V8 Series car, and one day make it to the main game.
"He's definitely very good in go karts. He's been doing that for a long time and has been quite mature in his attitude towards the process. He races very hard and makes plenty of passes. Whenever he's raced a Rotax kart in Australia, he's basically dominated. We think he has what it takes to get to the pinnacle."
Jones is in no rush for Williamson to make it to the top and insisted that there's no defined time frame on his career progression.
"Really, it's a toe in the water exercise. You've got to start the relationship somewhere," he said.
"He's working on his car regularly at the shop, working with the engineers and doing all the things that hopefully he needs to do to be a good driver in the future.
"I'm not prepared to say if he'll get a test in a V8 Supercar this year, but the plan is to progress his career along, hopefully for the benefit of BJR."
The first round of the Australian Formula Ford Championship kicks off today at the Albert Park street circuit.