Caruso clears up AGP sandbagging claims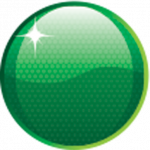 Garry Rogers Motorsport driver Michael Caruso has cleared the air on his team's alleged 'sandbagging' at last year's Australian Grand Prix support event at Albert Park.
Caruso and team-mate Lee Holdsworth finished each race at the back of the field last year, but he told Speedcafe.com.au that there was more to that plan than meets the eye.
For this year's non-championship V8 races, V8 Supercars Australia will slap a $20,000 fine on any team not competing in "the spirit of competition," but Caruso says that GRM's intention last year was not to deliberately use the meeting as a test session.
"Last year, there was a few more things behind the scenes that people couldn't see," he said.
"I ran the spare car last year after I virtually wrote my regular car off from the rear windscreen back after an accident at Clipsal. We didn't have enough spares and because we had New Zealand a week later, we had to be really careful.
"We started from pit lane, more to avoid the accidents than anything else. We simply couldn't afford any more damage to our cars. It wasn't like we were staying out of everyone's way. It was just a thing that was decided by Garry (Rogers, team owner) for us to do.
"This year, the rules will slap fines on people not giving it a real go, and we're going to give it out best shot, as we always do."
Caruso, driver of the #34 Fujitsu Holden Commodore VE, acknowledges that the Albert Park street circuit is a style of track that the GRM cars have traditionally struggled on and the team has an action plan to address those issues this weekend.
"There's a few things that we want to work on at the track, and the only way you're going to improve is by racing and seeing where we are at compared to everyone else," he said.
"I think a podium is definitely possible this weekend. It's been a long time since our team has had a good run at the Grand Prix. If we do go well, it will be a big relief, because in the back ground, we've been working tirelessly on these type of circuits where our cars aren't as competitive – compared to street tracks like Clipsal, Hamilton and Homebush."
According to Caruso, the fast and flowing GP track is a good test bed for circuits like that they don't generally get to do many miles on.
"For us, Albert Park is similar to Phillip Island, maybe even a bit of Queensland Raceway," he said.
"Given that we test at Winton, we don't get to run on tracks with heavy braking and high speed corners. It gives us an opportunity to understand how far we've move forward from last year.
"I think most teams will be out there trying stuff – I saw DJR is going to run some new gear. At the end of the day though, people are still going to want bragging rights. You can't let up. We want a good result for now and the future."
Caruso currently sits ninth in the V8 championship, but rues a malfunctioning cool suit in the second race at the Clipsal 500 two weeks ago.
"We had a car that easily would have run in the top five at Clipsal," he said.
"My car had a lot of speed in the Sunday race, but given that the cool suit failed on me nine laps into the race, it was always going to be hard work. When you're competing against guys who don't have those sort of issues in the cars, it's a competitive field, and every little bit counts."
The V8 Supercars hit the track for the first time today at 2pm for practice, followed by qualifying at 5.15pm.