Kellys land new major sponsor for #16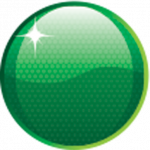 Stratco is the new title sponsor of Kelly Racing's #16 entry for the remainder of the 2010 V8 Supercar Championship Series season.
The Stratco Holden Commodore VE, driven by West Australian Tony Ricciardello, was unveiled in its new red and white Stratco Racing livery at the Albert Park Grand Prix circuit in Melbourne today.
Team co-owner Todd Kelly was excited that a building and home improvement company is backing his second-year team.
"We are already getting along really well with everyone at Stratco, they are a great fit for Kelly Racing and we look forward to representing them to the best of our abilities for the rest of 2010," he said.
Ricciardello was excited to debut the new livery this weekend.
"The new Stratco Racing Commodore looks sensational," said Ricciardello.
"The entire team is really excited to have Stratco onboard and we will be working hard to repay their faith in us.
"I'm quite proud to be representing the Stratco brand in 2010 and we are all determined to continue to put in the hard yards and work on doing our best for them, starting this weekend."
Shane Jones, National Marketing Manager for Stratco, said that the company's new relationship with Kelly Racing was a perfect fit.
"Both Stratco and Kelly Racing are family companies that pride themselves on hard work and engineering excellence," said Jones.
"Countless V8 Supercar fans would no doubt work on their own car inside a Stratco garage, host a Bathurst barbeque underneath a Stratco Outback verandah or continue the age-old Holden versus Ford debate with their neighbour while leaning over a Stratco fence.
"The V8 Supercar Championship Series is a hugely-popular national sport and we are extremely excited to be teaming with Kelly Racing to take our brand and product range to people right around Australia as well as internationally."
Stratco is an Australian-owned retailer and manufacturer of building and hardware solutions, supplying its quality product range to consumers and the trade across the country.
Ricciardello's red and white Commodore will hit the track for the first time tomorrow at 2pm for V8 Supercars' first practice session in the non-championship Australian Grand Prix event at Albert Park.