Greg Rust: Busiest week of the year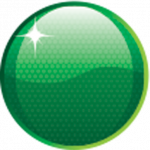 Network Ten's Formula One host Greg Rust has been the face of F1 in Australia for many years now, and after a sluggish start to the year in Bahrain, he predicts that we'll be in for a treat of a race at Albert Park this weekend.
Speedcafe.com.au's Grant Rowley spoke with him about Mark Webber, tyre grain and his workload over the coming week …
SPEEDCAFE: How is this year's Australian Grand Prix going to play out? What's your tip?
GREG RUST: I think the Red Bulls are going to be very, very strong, and I'm so hopeful for Mark.
Clearly, a big part of the race is the final 10 minutes of qualifying on Saturday. If he can get that right, better than Bahrain, he'll be very strong. Fernando Alonso will be strong also. I'd say they're the top two.
SPEEDCAFE: Would you say that this is Webber's best and last chance of winning his home Grand Prix?
GR: I hope not. I hope there is more than one chance. He's only got this one year deal with Red Bull. I hope Mark has a ripper year, and they've already made noise in there that if he does have a great year, there's no reason they wouldn't keep him.
Again, I'm hopeful for him that it's not his last chance, but I absolutely believe that it's his best chance.
SPEDCAFE: In your opinion, is the race 'spectacle' in Melbourne going to be better than what we saw in Bahrain?
GR: Hard to say. I think tyre grain will be more of an issue here. Weather? I'm not a Melbourne boy, so I don't know the weather scenario. I've had two people tell me different things. I had one person tell me that there's a chance of a late shower on Sunday afternoon, and if that happens, it will really mix things up.
I hope that it's not like Bahrain. I hope it is more of an entertaining race, but I think different things will come through here. For the Australian audience, it's a big thing watching Mark, and if he can have a great result here, that will change the way we perceive the event, rather than looking at Bahrain. The nature of the Bahrain track is very different, but as I say, the big story will be tyre grain. That alone should spice up the show.
SPEEDCAFE: Do you think the first round has given us a true championship form guide?
GR: Yes, I do. I think people thought the Red Bulls wouldn't be as good. People were thinking that the Red Bulls wouldn't be as good over a race distance. No one was doubting their one lap speed, but they thought they'd drop away and eat their rear tyres more. I think we have a clearer picture of how good the Red Bull is now.
There are some changes to the diffusers for the cars now too. What impact will that have?
Clearly, lap after lap, Michael Schumacher got better and got more into a groove. I'd love to see him up there going wheel to wheel with the front running guys. I'm sure the Mercedes guys would have gone away and tried to improve its cars. Hopefully Schumacher can argue for a podium here, or at least in a couple of races.
SPEEDCAFE: What about a smokey for this weekend's race?
GR: Given the form of Mercedes at the first round, they wouldn't like to be thought as a smokey, but they clearly weren't a podium car, but not far off.
They're in a difficult situation there, aren't they? They've got Schumacher on board and they need to give him a car that's capable of doing the job. Nico Rosberg was pretty good in Bahrain, and we're yet to see if he's the real deal in Formula One. He's had a couple of podiums with Williams, but he's done the job in so far – and that's not be seen as the number two. He needs to stamp his position. He did that at Bahrain, beat Schumacher, and he needs to continue that.
SPEEDCAFE: What about your weekend? Is this your busiest weekend of the year?
GR: In terms of sports broadcasting, not just motor racing, it's one of biggest sport's broadcasts of the year. It's massive.
We've got Leigh Diffey back from American for us this weekend to host, and for the MotoGP race (in October). Craig Baird has been a very good addition to the team. He's taken the TV role quite seriously. We've got a number of things behind the scenes that we've helped him with from a training stand point, but at the same time, we've tried to keep the laid back Darryl Beattie/Craig Baird character. We don't want to change that. We want to keep that conversational feel about the broadcast.
It's just a massive event for us. We have a huge amount of stories we want to cover. For both One and for Ten, but obviously One offers an extention. When we've got to go away from Ten for the news, people can flick over to One for extended coverage.