F1 host: Webber's best chance at home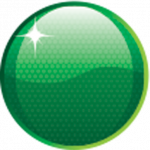 Network Ten's Formula One host Greg Rust says that this weekend is Mark Webber's best chance of victory at his home Grand Prix.
Rust, who will be joined by Leigh Diffey in Network Ten/ONE HD's mammoth coverage of the meeting, says that Australia's Red Bull racer may never get a better opportunity to win on home soil.
"I think the Red Bulls are going to be very, very strong, and I'm so hopeful for Mark," he told Speedcafe.com.au
"I'm hopeful for him that it's not his last chance, but I absolutely believe that it's his best chance.
"He's only got this one year deal with Red Bull. I hope Mark has a ripper year, and they've already made noise in there that if he does have a great year, there's no reason they wouldn't keep him."
For more with Greg Rust, CLICK HERE for this week's Speedcafe.com.au Café Chat.
Network Ten and ONE HD will broadcast a huge amount of Formula One and support race coverage this weekend. If you're not at the track, below are the times you need to book your spot on the couch …
ONE HD coverage for Round 2 of the F1 World Championship at the Australian Grand Prix (all times Eastern Daylight Savings)
Friday; Noon-7pm
Saturday; 4pm-7pm
Sunday; Noon-5pm – Pre-Race; 5pm-7pm Race; 7pm-7.30pm Post Race
Monday 7.30pm – 9.30pm (Replay)