Di Resta to run on Friday with Force India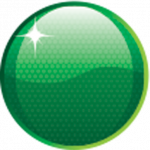 Jamie Whincup won't be the only touring car star to get track time in a Formula 1 car at Albert Park this week.
Friday practice will see Mercedes DTM front-runner Paul di Resta take to the circuit as part of his 'third driver' role at Force India.
Under rules designed to give test drivers more running, di Resta is set to drive the Mercedes powered car on Fridays for the rest of the season.
"I am very excited about it," the 23-year old Scotsman told the media in Melbourne yesterday (Wednesday).
"Hopefully, this year we are going to gain a lot of experience and I can show the team that I am capable of being in a race car at some point in the near future."
Having won the highly competitive Formula 3 Euro Series in 2006, di Resta moved to the DTM for the following year. After finishing each of his three DTM seasons in the top five in points, di Resta sees no problem in continuing his touring car program alongside his Formula 1 commitments.
"I've done it a few times already this year," he said of swapping between his Mercedes and the Force India.
"I was driving the DTM car quite recently and the jump is so big that I don't think you feel it. I think it would be harder going from a GP2 car to an F1 car, because they are similar. The DTM is a completely different animal."
Di Resta is the only third driver scheduled to see track time at Albert Park. Others, including West Australian Daniel Ricciardo (Red Bull Racing), will be at the circuit only as a precautionary measure.
Meanwhile, di Resta's time in Melbourne got off to an auspicious start yesterday, when a Force India media event at St. Kilda beach was interrupted by the sighting of a small shark.