Ambrose says new spoiler is 'looser'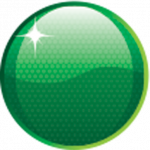 Marcos Ambrose says that the new rear spoiler that will debut in the NASCAR Sprint Cup Series this weekend at Martinsville will change the handling characteristics of the car.
The Australian, who joined the vast majority of Sprint Cup drivers in participating in an official test at Charlotte Motor Speedway on Tuesday, says that the spoiler has changed the rear grip levels on the cars.
Ambrose was 31st and 30th fastest in the morning and afternoon sessions respectively. Juan Pablo Montoya topped the times in the morning and Paul Menard was fastest in the afternoon, with a second day of testing scheduled for Wednesday.
"The spoiler feels fine to me, maybe a little freer when you get sideways, might stay looser for longer," said Ambrose of the rear spoiler, which will make its competition debut at Martinsville Speedway this weekend.
"We're just running through some stuff – some pre-planning on the car.
"I'm happy with it and I think it's going to be great. It looks good for sure. I actually didn't mind the way the wing drove, but I'm happy with the spoiler."
Ambrose also spoke of his disappointment in Bristol last weekend, where again he showed great pace and top 10 potential, only to be caught up in a multiple car wreck and have his chances ruined.
The JTG Daugherty Racing driver was not happy with himself for being back in the pack when he was crashed out, having run as high as fourth but was sent back with not one, but two, pit lane speeding penalties.
"It is a big year and you cannot get carried away with the highs and you cannot get too low with the lows," said Ambrose.
"We just got dealt a bad hand at Bristol Motor Speedway last weekend. Sometimes that is what racing is about and we are not going to get down about it. We were so competitive there and we feel really good about our performance, but we are just disappointed with the end result."
Ambrose knows he has been dealt some bad hands, with engine problems in the first two races of the season in Daytona and California, but he also admits there is room for improvement.
"Our biggest enemy right now is ourselves," said Ambrose.
"At Bristol, speeding on pit lane is unacceptable and I have got to work out how I did it and why I did it. We also need to focus on our pit stops and our reliability. We just have to work on a few things and then we can expect to run up front and win races.
"We are going to Martinsville with a lot of optimism."