Whincup's maiden F1 drive "unbelievable"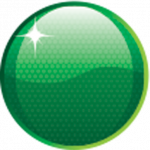 Jamie Whincup has described his maiden drive of a Formula One car as "unbelievable."
In fact, "unbelievable" was a word that he used six times in his first interview after hopping out of the McLaren Mercedes F1 car at Albert Park today.
The reigning V8 Supercars Champion had the once in a lifetime chance to drive an F1 car at the Melbourne street circuit, while reigning F1 Champ Jenson Button sampled a TeamVodafone Holden Commodore V8 Supercar. The race car swap was a Vodafone publicity stunt.
Whincup, who last drove an open-wheel race car in the 2002 Formula Ford Championship (which he won), was blown away with his experience.
"It was unbelievable," he said.
"They gave me a bit of a warm up with half throttle for about half a lap. Then it kicked in, and the acceleration and the braking – I've never felt anything like it before.
"I can't really explain it. Unbelievable."
The current V8 championship said that he was most nervous about starting the car and not stalling in front of the assembled media and guests.
"I had a little celebration 50 metres into it. That was the hardest thing, but the car just did everything right," he said.
"It's great that I knew the track and I'd done a few miles around here in the race car, but it gripped unbelievable. I was probably only using half of the brakes capacity. I should have been braking at the 100 metre mark, but I was braking at the 200 mark. (But) I think I grained the tyre up a little bit, so I'm pretty proud of that!
"I only had small moments. A little understeer, a little oversteer. That made sure I was alive. The car did everything perfect. The strain on my head and neck was unbelievable. It's nothing like my regular car. The cornering Gs on your neck are unbelievable.
"I've got huge respect for these guys. To do a full Grand Prix at that pace is unbelievable."
Button was impressed, and surprised, with the Commodore VE that he drove. He did admit, however, to a small off at one stage …
"You can use more of the road! On the way into the fast left right, you can carry a lot of speed, but there's not a lot of downforce. I ran off the tarmac and onto the astro turf," he said.
"It was great. A really good experience. I'll have to strengthen my right leg if I ever want to drive these again, or get the chance to drive these again. In the V8, you brake with your right leg, where as in our cars, it's with your left. It's quite difficult to get used to.
"I was actually surprised at how much grip the car had, especially on low speed corners and it excels at high speed. It's very impressive.
"It's hot in there as well. It's not as physical in the way of g-forces, but its physical because of the heat."