Whincup and Button ready for Vodafone swap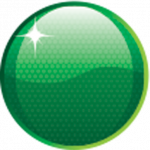 Jamie Whincup and Jenson Button are currently preparing for their car swap at Albert Park today.
Whincup, the reigning V8 Supercars Champion, will drive a 2008-spec McLaren Mercedes F1 car, while Button, the reigning F1 Champ, will steer TeamVodafone's V8 Supercar ride car.
The car swap is part of a Vodafone publicity stunt.
Whincup will drive a full-blown 2008-spec Vodafone McLaren – the car that Lewis Hamilton took to victory at the British Grand Prix at Silverstone. The F1 car is equipped with brand-new 'grooved' Bridgestone tyres (the tyres that were compulsory in 2008).
The F1 car will not be governed in any way, although he will be restricted on the pit straight as there are still barricades present as the track is given its final touches for this weekend's race meeting at Albert Park. But as soon as he passes the pit lane exit, Whincup will be free to get the most out of the car.
And the same goes for Button, who will get his first taste of a V8 Supercar.
The test was meant to start at 11am, but organisers delayed it until 12.30pm due to the wet weather forecast. Currently in Melbourne, it's overcast and 16 degrees.
Stay tuned to Speedcafe.com.au for full post-test update – see below a video of Button and Whincup chatting shortly before their run.