V8's low-key Grand Prix experience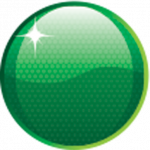 Formula One teams are currently unloading their fly-away containers, preparing for Round 2 of the world championship – the Qantas Australian Grand Prix. It is anything by a low-pressure race meeting for those teams, with pre-season expectations to meet, championship points to gain and victory in their sights.
But for the other major category competing this weekend – the V8 Supercars Championship Series – it is about as low-key as it gets.
The V8s race at the Albert Park AGP for no title points. That might mean that they don't take it seriously as other race meetings, but there are things to gain from the event.
Dunlop Super Dealers Ford Performance Racing driver Steven Richards – the only current Ford driver in the field to compete at every Albert Park V8 race since its inception in 1996 – told Speedcafe.com.au that the GP is a great chance to try some new things, and catch up with a few old mates.
"As much as we'd like to get a result, we'll certainly be trying a few things that, maybe, you wouldn't generally try," he said.
"It's a lot more relaxed weekend than what we're used to with the championship, but it's still a good chance to try and get a result.
"Everyone still likes driving at the track. It's not really a traditional street circuit like Adelaide, Surfers or the Homebush. It's more of a proper race track compared to them.
"And there's a chance to catch up with a few old faces. There's a number of guys that are involved in F1 now that were involved with me during my days with Nissan (Super Touring).
"Generally, it's not a pre-arranged catch-up, but if you wander up and down pit lane enough, you bump into the guys you know. Plus, there's a bunch of guys that you know who have been involved in V8 Supercars, like John Russell. They still really love the V8s and enjoy catching up with the rest of the team."
V8 Supercars hit the track for the first time on Thursday afternoon (2.10pm) with a practice session before qualifying (5.15pm).