No rush on new JDR Commodore: Kelly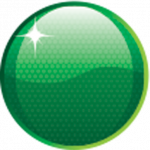 Rick Kelly says that his team is in no rush to prepare his brand-new Jack Daniel's Racing Commodore VE chassis.
Team-mate Todd Kelly debuted a brand new chassis for the start of the 2010 season but as Rick told Speedcafe.com.au, the second-year operation is taking it slowly on KR-02, which will be the second chassis built entirely at Kelly Racing's Braeside facility.
The 2006 V8 Supercars champion admitted that he wants to debut the car at a track where they are comfortable with car set-up – which points towards the team's test track Winton (mid-May) or as late as Phillip Island (September) where the team excelled on both occasions in 2009 – but he insists there's no defined debut for the car.
"I want to implement it at a round where we're pretty confident with the set-up so it's not an unknown to us," he said.
THE FINAL RACE OF THE 2023 REPCO SUPERCARS CHAMPIONSHIP ON ONE OF THE WORLD'S BEST STREET CIRCUITS. GO ALL IN AT THE VAILO ADELAIDE 500, CLICK HERE TO BUY TICKETS
"At the moment, there's no definite debut date for it. It's more of a floating window. We've been working on other developments in the workshop, so that has pushed the new girl a little bit further away."
The new car build has been a slow process after the early start to the season. Todd's new car has been the test bed for new developments, but he insists his new car won't be too far away.
"We're just making all the bits for the new car now, prepping the firewall, and getting all of the bar work finalised," he said.
"It's going to start to shape soon and should be ready in the not too distant future.
"We want to build one more chassis so that they're all the same. They're all similar now, but just to make sure we're moving forward."
Kelly revealed that he actually passed up the opportunity to start the year in a brand-new Jack Daniel's Commodore, instead deciding to start the season in his 2009 chassis in the name of continuity.
"I'm in no rush for a new chassis whatsoever," Kelly told Speedcafe.com.au.
"The one that Todd (Kelly) is in was originally going to be mine, but I said I'd prefer to stay in the one that I've been in for a while.
"A lot of drivers get hooked up on having a new car and they think that they're going to start winning, but I think for me, it's almost the opposite. I'd rather be in a car that I know.
"Apart from a few little improvements, there's nothing wrong with my car. It hasn't been in any big accidents. I don't want to do it just so I can be in something that a little bit more shiny."
Kelly currently sits seventh in the championship chase, with his highlights coming in each of the second races at the three events so far (ED: fourth at Abu Dhabi, fourth at Bahrain and sixth at Adelaide). He says that if he can improve his early weekend form, podiums will start to flow.
"The biggest thing that we need to improve on in our early speed. At each round, we've been competitive on Sunday, and it's taken us all weekend to get there," he said.
"We need to roll the car out of the truck a little 'pacier' and get better results on the first day, and I think that will bring up better overall results.
"At Bahrain, we were capable of getting a podium in the last race, but qualified a bit low. At Clipsal, it was the same. We were looking quite good, it's just that fuel economy and Safety Cars didn't go our way, otherwise we would have been on the podium.
"I don't think we've had outstanding luck, just average luck. I think if we just keep going how we are, trophies will come our way. We've been in the top six in all of the second races of the weekend, and with a little bit of luck, we could have had a podium. Now, we need to move that forward in the weekend so we can achieve that on the first day."