Lowndes: We'll never play for points at AGP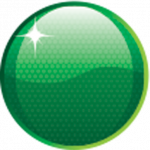 Leading V8 Supercars driver Craig Lowndes says that a combination of factors will mean that the V8 Supercars will never compete at the Australian Grand Prix for an official championship round.
The three-time V8 Supercars champion told Speedcafe.com.au that pit facilities and the nature of the meeting will forever make it a non-championship event.
"I don't think it will ever be a race for points. It would be hard to negotiate with Bernie (Eccelstone) and the F1 guys to make it a round of the championship," Lowndes said.
"I think it would be too hard to be honest to turn it into a points round. Practice, qualifying, pit facilities – it makes it very difficult.
THE FINAL RACE OF THE 2023 REPCO SUPERCARS CHAMPIONSHIP ON ONE OF THE WORLD'S BEST STREET CIRCUITS. GO ALL IN AT THE VAILO ADELAIDE 500, CLICK HERE TO BUY TICKETS
"We love going there. It's still got a great attendance from fans, and spectator wise for us, it's a great opportunity to perform, especially for Vodafone. With our team's link with McLaren, it gives us the opportunity to rub shoulders with those guys and keep in touch with what they're doing. I love going to the Grand Prix."
Due to restrictions and circumstances, the V8s can't play for points at the Albert Park streets. One of V8's big gripes is that it doesn't have its own pit lane, and another sticking point is that Channel 10 broadcasts the F1, while V8 Supercars Australia has an exclusive 'championship' deal with Seven.
According to V8 chairman Tony Cochrane, the V8s could have its own pit lane as early as next year.
But that doesn't solve the telecast issue. Unless Channel Seven change its stance, the earliest V8s could compete at the Grand Prix for points is 2013 when Seven's broadcast contract expires.
Meanwhile, Lowndes has endured a mixed start to the 2010. The TeamVodafone driver currently sits sixth in the title chase after a reasonable start to the season in the Middle East, but brake issues at the Clipsal 500, plus the controversial tyre drama in Saturday's race, cost him.
"It's always pretty tough at Clipsal. We had a few mistakes with the brakes, but them's the breaks," he said.
"You make you're own luck and you cause your own drama. When we qualify in the position we did, we were heading down a path of having a tough weekend.
"For us, it's one of those things that we've gone home and had a think about car set-ups and what not. Qualifying is probably our biggest problem at the moment. We'll get our head around that and use the Grand Prix as a test bench for some changes and see how we go with that.
"(The next championship round in) New Zealand hasn't been a good hunting for me either, so I want to turn that around."
Lowndes says that the TeamVodafone squad will concentrate on trialling new components at the Grand Prix.
"We go to the Melbourne Grand Prix and it gives us an opportunity to run some new components that we want to try but we can't do it in race trim because you need to have known quantities," he said.
"Because the Melbourne Grand Prix is not a part of the championship, it gives us a great opportunity to try that."