Johnson scores 50th win at Bristol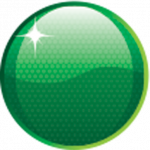 Jimmie Johnson has continued his domination of the 2010 NASCAR Sprint Cup Series at Bristol Motor Speedway today, collecting some career milestones in the process.
Johnson's victory is his first win at the famous half-mile, but more significantly, represents his 50th Sprint Cup win to further cement his place as one of the greats of the sport.
Johnson needed only 296 starts to hit his 'half century'. Only three drivers have reached 50 victories quicker – Hendrick Motorsports team-mate Jeff Gordon (232), Darrell Waltrip (278) and David Pearson (293).
It was a bad day for Aussie Marcos Ambrose, who was caught up in a crash triggered by contact between Greg Biffle and Mark Martin.
Lengthy repairs were made and Ambrose was able to get back on track to be classified in 33rd place. He was not alone, with the wreck also hurting the chances of Jeff Gordon, Carl Edwards, Kevin Harvick, Greg Biffle, Joey Logano, Juan Pablo Montoya, Martin Truex Jr, David Regan, Brian Vickers and Ryan Newman.
Ambrose, who was running well before the wreck and was as high as fourth, sits 31st in the points standings but more importantly, remains in the Top 35 in Owner's Points and will be locked into the field at Martinsville next weekend when the 2010 owner's points kick in to set the field each week.
Johnson win was secured when he took four tyres on his final pit stop on Lap 484 of 500, and fortuitously drawing the outside lane for a restart on Lap 491, he surged past four cars that had taken only right-side tires and passed runner-up Tony Stewart for the lead on Lap 494.
Kurt Busch, who had led 278 laps and restarted fifth after a four-tyre call, was bottled up in the inside lane behind Matt Kenseth and Carl Edwards and watched in frustration as Johnson worked past fourth-place finisher Greg Biffle and Stewart for the lead.
"We did it, boys — finally," Johnson exclaimed after crossing the finish line.
"Man, we have worked so hard for this," Johnson said in victory lane.
"I thought we were in trouble there, but those four tyres were everything, and I was in the outside lane (for the restart), which was helpful. About time, man. I'm so proud of this team. I am so proud of us setting a mark and going at it and accomplishing what we wanted to.
"We've been off here over the years. We focused on what we needed to do and got it done today."
Johnson also fired a shot across the bow of fellow competitors who might think the #48 Lowe's Chevrolet team is peaking early.
"Well, we have a lot of racing left — there is no doubt about it," he said.
"But when we're winning at tracks we aren't supposed to, the boys better look out — even that #2 car (Busch) that doesn't want the #48 to win."
Johnson's pointed reference was to Busch's "Anybody but the 48" campaign.
"I'd rather lose to any of the 41 cars out there than this 48 car," Busch said.
"I thought we had them beat. I gave it my heart today, but to come up short … it's a shame we didn't bring it home for a victory.
"I felt like we had the car to beat early on in the race, especially on the long runs — I felt like we were able to make up time. That was the weak spot for the 48 car and some of the other competitors.
"As the race progressed, we were there in the mix, whether it was a (pit) stop that bumped us up a spot, or whether it was a nice adjustment by (crew chief) Steve Addington, I felt like we were the car to beat.
"The only weak area that we had was just starting out on fresh tyres after a restart, and that bit us at the end."
Kenseth came home fifth and trails leader Kevin Harvick (11th Sunday) by one point in the Sprint Cup standings. Johnson gained one position to third in points and trails Harvick by 14 points.
But the series standings matter little at present, with Johnson already on three wins and looking strong. When the points are reset for the Chase for the Sprint Cup, who knows how far ahead Johnson will be as each win attracts 10 bonus points?
All-Time Sprint Cup Wins
| | |
| --- | --- |
| Richard Petty | 200 |
| David Pearson | 105 |
| Bobby Allison | 84 |
| Darrell Waltrip | 84 |
| Cale Yarborough | 83 |
| Jeff Gordon | 82 |
| Dale Earnhardt | 76 |
| Rusty Wallace | 55 |
| Lee Petty | 54 |
| Ned Jarrett | 50 |
| Junior Johnson | 50 |
| Jimmie Johnson | 50 |
Jimmie Johnson – Career Wins by Track
| | |
| --- | --- |
| Charlotte | 6 |
| Martinsville | 6 |
| California | 5 |
| Dover | 5 |
| Las Vegas | 4 |
| Phoenix | 4 |
| Atlanta | 3 |
| Indianapolis | 3 |
| Richmond | 3 |
| New Hampshire | 2 |
| Pocono | 2 |
| Darlington | 2 |
| Texas | 1 |
| Daytona | 1 |
| Talladega | 1 |
| Kansas | 1 |
| Bristol | 1 |
RESULTS: Food City 500 at Bristol Motor Speedway
Race 5 of the 2010 NASCAR Sprint Cup Series
| | | | |
| --- | --- | --- | --- |
| Pos | No | Driver | Laps |
| 1. | #48 | Jimmie Johnson | 500 laps |
| 2. | #14 | Tony Stewart | |
| 3. | #2 | Kurt Busch | |
| 4. | #16 | Greg Biffle | |
| 5. | #17 | Matt Kenseth | |
| 6. | #99 | Carl Edwards | |
| 7. | #12 | Brad Keselowski | |
| 8. | #1 | Jamie McMurray | |
| 9. | #18 | Kyle Busch | |
| 10. | #31 | Jeff Burton | |
| 33. | #47 | Marcos Ambrose | 448 laps |
NASCAR Sprint Cup Points Standings
| | | |
| --- | --- | --- |
| 1. | Kevin Harvick | 774 |
| 2. | Matt Kenseth | 773 |
| 3. | Jimmie Johnson | 760 |
| 4. | Greg Biffle | 750 |
| 5. | Tony Stewart | 685 |
| 6. | Kurt Busch | 677 |
| 7. | Jeff Burton | 677 |
| 8. | Dale Earnhardt Jr | 621 |
| 9. | Paul Menard | 614 |
| 10. | Kyle Busch | 606 |
| 11. | Jeff Gordon | 603 |
| 12. | Clint Bowyer | 601 |
| 31. | Marcos Ambrose | 413 |

– with Reid Spencer of Sporting News