Injury forces Sanderson out of the Nationals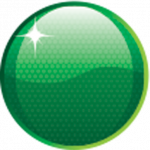 A freak injury has forced Ryan Sanderson out of the battle for the Clubman Light crown in the National Sprint Kart Championships at Puckapunyal, Victoria over the Easter Weekend (April 2-4).
Sanderson, who suffered the injury while surfing on the Gold Coast last month, was considered to be a serious contender for the title but will now turn his focus on assisting his younger brother, Jordan, in his campaign.
"It was simply a freak accident. I was out for my morning surf and just got dumped by a wave, the fin of my surfboard cut the back of my knee and it appears to have done some damage to my nerves or ligaments," said a disappointed Sanderson.
"Until last weekend I was still considering myself a good chance at racing at the Nationals, it's at my home track so I really wanted to give it a crack, but I just haven't got the movement in my foot that is required.
"It is very disappointing because I feel as though I had a good shot at mixing it near the front.
"In his first State Championship as a senior last year Jordan was very fast, finishing right behind me in fifth, so if I can't win I hope that he can give it a real shake."
The Clubman Light category is expected to be hottest of the ten categories being contested at the championships with over 50 drivers lining up for the honour of becoming National Champion.
Some of the drivers expected to figure prominently include defending champion David Sera, Ben Stewart, Jason Burns along with young guns Christopher Hays, Warren White Jnr and Adam Lindstrom.
A total of 356 entries have been received across ten categories for the championships with qualifying beginning on Friday April 2 followed by heat races on Saturday April 3 and the championship finals on Sunday April 4.