Formula Ford kicks off season with 26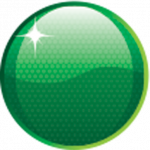 Round 1 of the Genuine Ford Parts Formula Ford Championship kicks off this weekend at the Formula 1 Qantas Australian Grand Prix with a field of 26 cars for the opening round.
A mix of experienced drivers and rookies make up the field, and there are promising signs that this level of entries will be retained for he majority of the season.
The series already has some early favourites, including Ashley Walsh, Chaz Mostert and Ryan Simpson. All three are keen to put their stamp on the championship.
"The Grand Prix provides the perfect backdrop for the opening round of the championship and gives the drivers the opportunity to compete in front of the Formula 1 Paddock," said category manager Margaret Hardy.
"Many of the drivers in this year's field will take to the Albert Park circuit for the first time, which will only add to the experience, but I'm sure they will adapt quickly. There are plenty of quick drivers confirmed for the season opener, so I'm sure there will be some great racing."
The 2010 Formula 1 Qantas Australian Grand Prix will see leading manufacturers Spectrum and Mygale competing with brand new cars. CLICK HERE to see the new Spectrum 012
Entry list; Australian Formula Ford Championship; Round 1; Albert Park
| | | | | |
| --- | --- | --- | --- | --- |
| # | Sponsor/team | Driver | State | Chassis |
| 2 | Sonic Motor Racing Services | Geoff Uhrhane | QLD | Mygale SJ10a |
| 4 | Borland Racing/The Blind Factory | Andrew McFarland | VIC | Spectrum 011c |
| 5 | simPRO Master Electricians Racing | Andre Borell | QLD | Mygale SJ10a |
| 6 | Evans Motorsport Group | Adam Graham | NSW | Mygale SJ10a |
| 8 | Brad Jones Racing | Tom Williamson | NSW | Mygale SJ09a |
| 11 | Linde Material Handling | Cameron Waters | VIC | Mygale SJ06a |
| 13 | Steeline Metal Framing Systems | Nick Foster | QLD | Mygale SJ10a |
| 15 | Synergy Motorsport/Factory Enterprises | Chaz Mostert | QLD | Spectrum 012 |
| 16 | Parramatta Smash Repairs | Ryan Simpson | NSW | Mygale SJ10a |
| 20 | G-Force Events/Crabtrees Real Estate | Greg Woodrow | VIC | Mygale SJ07a |
| 25 | Synergy Motorsport/Cotton Painting | Daniel Cotton | NSW | Spectrum 011 |
| 30 | Team BRM | Tom Goess | SA | Mygale SJ09a |
| 31 | Team BRM | Martin Short | NZ | Mygale SJ09a |
| 32 | Team BRM/National Surgical | Jon Mills | QLD | Mygale SJ09a |
| 33 | HMT Racing | Robert Hackwood | QLD | Spectrum 011d |
| 35 | Rob Spence Motorsport | Cameron Spence | VIC | Spectrum 011c |
| 45 | Borland Racing Developments | Ashley Walsh | QLD | Spectrum 012 |
| 47 | Widex Australia | William Vass | ACT | Mygale SJ07a |
| 49 | CAMS Rising Stars/Minda Motorsport | Jack LeBrocq | VIC | Spectrum 011c |
| 55 | CAMS Rising Stars/Minda Motorsport | Garry Jacobson | VIC | Spectrum 011c |
| 71 | Synergy Motorsport/Rondo | Nathan Morcom | NSW | Spectrum 012 |
| 74 | Marshalls & Dent Lawyers | Nick McBride | VIC | Spectrum 011b |
| 76 | Borland Racing Developments | Ben Jurczak | QLD | Spectrum 012 |
| 77 | Borland Racing Developments | Caleb Rayner | VIC | Spectrum 011b |
| 78 | Speco/VHT/Motor Improvements | Brendan Jones | VIC | Spectrum 011 |
| 83 | CAMS Rising Stars/Minda Motorsport | Matthew Brabham | QLD | Spectrum 011d |