Darren Windus returns to Australian Rally field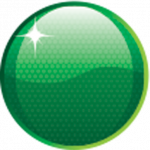 Neal Bates Motorsport's Corolla S2000 is set to return to the Australian Rally Championship in Western Australia after local ace Darren Windus concluded a deal with the nine-time ARC title-winning team recently.
Windus will contest the second round of the 2010 season (the Quit Forest Rally) in one of Bates's championship-winning Corolla S2000s.
NBM will prepare and service the car for the April 16-18 event, to be held in and around the southern coastal town of Busselton.
Four-time ARC Drivers' champion Neal Bates has won the Forest Rally on four occasions, and despite not competing in this year's event, he will be on hand to assist Windus.
This season is only the second time in more than 20 years that Bates and long-time co-driver Coral Taylor will not be contesting the ARC.
The last time the pair did not contest a full season was in 2002, when the team spent a year developing a Group N-spec Corolla following a rule change that banned the use of WRC-spec cars.
Windus heads into the Quit Forest Rally full of confidence after finishing third in Heat 1 last year and leading Heat 2 until crashing out on the final day.
"We all know how great the Corolla S2000 is and we have no doubt we can repeat the performance from last year, though we intend to do so minus the part where we hit a stump," Windus said.
"The only thing I am unsure about is the new control tyre. I've never used them, but we have scheduled a pre-event test so we can gain some data and evaluate how they perform.
"In general, this year's field looks much stronger than previous years – and the Corolla gives you the confidence to go rallying the way you are supposed to. You can get into it straight away and just concentrate on driving hard.
"Neal's team is extremely professional. To have such experienced people around you, including Neal, who I will be able to bounce things off, is going to be great."
The Quit Forest Rally will run across 20 stages, commencing with two runs under lights on Friday night around the tarmac Busselton Toyota Super Special Stage.