Last-minute tech changes for F1 teams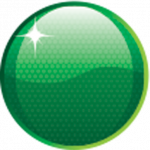 At least four teams appear to have been forced into making last-minute changes to their cars ahead of next weekend's Australian Grand Prix.
Scrutineering at Bahrain's opening round of the championship revealed several 'creative interpretations' of a rule allowing teams to insert a single hole into their diffusers for starter motor access.
Reports suggest that the design of the holes on the McLaren, Mercedes, Renault, and Force India entries have all been deemed to be 'outside the spirit of the rules.'
It is expected that the FIA will officially clarify the situation early next week, having taken exception to these teams using the rule as a means in which to gain an aerodynamic advantage.
By designing starter motors that require larger and more elaborately shaped diffuser holes, the teams involved have managed to further increase the downforce available from the already controversial double-diffuser designs.
During the Bahrain weekend, McLaren team boss Martin Whitmarsh denied that his team were exploiting the regulations.
"There is a discussion between all the teams about what we are going to do. There are holes in the diffuser for the starter, [but] the hole in ours is no bigger than the one on the championship-winning car last year," he told Autosport.
He also claimed that there were "about four other cars" running similar sized diffuser holes to that seen on the McLarens.
The Red Bull and Ferrari teams, who completely dominated the Bahrain race, are believed to have been given the all-clear by the FIA on their diffuser designs.