Easternats cancellation causes wild scenes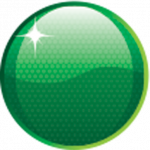 The cancellation of the Easternats has caused a wild riot in Oakleigh, Victoria.
A peaceful protest by Easternats-goers turned into a damaging rampage on the Bob Jane T-Marts store in Oakleigh, located on the corner of the Prices Highway and Warrigal Road. It is said that close to 2000 people were on location.
Protesters smashed windows and damaged display cabinets inside the building before tipping a Bob Jane-branded utility onto its roof.
Easternats promoter Jon Davison had done a deal with Calder Park Raceway owner Bob Jane to move the event away from its traditional Sandown venue to Calder Park. The event was due to run between April 3-5, but was cancelled during the week.
Jane was upset with the carnage at the franchised store that bares his name, but refused to take responsibility for the cancellation of the event.
"Of course, it's disappointing to see. It was bad behaviour," Jane told Speedcafe.com.au.
"We're only a venue. We're not the sponsor of the event, we were not the promoter of the event, we were the venue only. Jon Davison cancelled the meeting for a reason I can't go into."
Davison agreed that the behaviour of the protestors was out of line, but has a conflicting view on who was responsible for the events canning.
"We in no way support what went on, we had nothing to do with it, we didn't sanction it, we're not aware of the people involved and we're very disappointed that it occurred," Davison said.
"We're not getting involved in any tit for tat with Bob Jane. We had correspondence from Bob, and he sent us a letter with two positions – to maintain the position of the cancellation of the event at Calder, or alternatively to continue the event under the management of Calder and protect your perceived value of the Easternats on an ongoing basis.
"That was a letter that was given to us, and Bob signed it. He suspended the event and then cancelled. I have no further comment on that because the facts speak for themselves."
The Easternats, an event for street machines, has been run at Sandown International Raceway since 1997. Its move away from Sandown to Calder was to be its first, with considerable money spent on commercial network advertising (see bottom for the TV ad). Below is home footage posted on YouTube of the riot out the front of the Bob Jane store in Oakleigh.