Peter Fitzgerald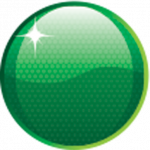 Peter Fitzgerald is one of the best-credentialed production car racers Australia has ever seen.
The Victorian has won three Australian national titles (two Australian Production car crowns and the 1997 GT Championship), as well as a host of other endurance race success, including the 1991 Bathurst 12 Hour.
In 1994, Fitzgerald started his own racing and performance business with the assistance of Porsche – and it has been regarded as one of the premier road and race shops in Australia for the German car maker.
After 32 years of racing competition, Fitzgerald retired from full-time driving at the end of the 2006 season, but maintained his presence in Porsche racing through his three-car Carrera Cup team. When the financial crisis hit the world and the Carrera Cup Series folded, he sold his interests in national-level competition and turned his focus to state, club and road racing cars.
In the past year, he has also expanded his business with the introduction of 'Evolve Technik,' a business dedicated to aftermarket upgrades.
Speedcafe.com.au spoke to Fitzgerald about his past and present, and he found it hard to point out one particular career highlight.
"There's been several, actually," he said.
"The first Bathurst 12 Hour that we won in 1991 was great. When I look back at all of our endurance racing that I've raced in, rarely have I finished off the podium. We seem to have had an ability to build good cars and produce good management for endurance racing.
"We won two production car championships, we won the GT Production Car Championship – that's three national titles which is a great achievement. We won the Porsche Cup, we've won Targa. When I think about it, I haven't had a bad run, really."
Having just turned 60, Fitzgerald reflected on his Carrera Cup fortunes and the future business direction of Fitzgerald Racing Services.
"I retired from Carrera Cup at the end of 2006 because I felt that I wasn't getting any younger, and with the sponsorship we had, we needed to put our best foot forward. At that point, it was time to put my ego in the background and work with drivers that could do a better job," he said.
"For 2007, we got involved with Marcus Marshall in 2007, followed up by Craig Baird, David Russell and Barton Mawer in 2008.
"History shows that we finished first and third in the championship in 2008, but we lost all of our sponsors because of the global financial crisis.
"The hardest job was always getting sponsors. With a lot of money invested, I had to make a decision to pull the pin and sell everything off.
"I'm now concentrating on Fitzgerald Racing Services. We've gone back to supporting club level motorsport, and in particular Porsches and also trying to build up our performance upgrade business.
"At the beginning of 2009, I branched out to a second company called 'Evolve Technik.' We've been reasonably successful with that to date. In principal, it looks after tuning solutions that's aimed at the aftermarket performance upgrade such as ECU tuning, exhaust, intercoolers, blow off values, air intakes etc etc."
Fitzgerald is still keen to compete in some racing, although he won't be doing off his own bat …
"I'm still keen to drive," he said.
"Jim Richards is a good mate of mine, and he inspires a lot of the older guys to keep going, because he does a good job. While you can still put up a decent effort, why not have a go?
"In the end, for me personally, it comes down to funding. I'm not individually wealthy enough that I can go out and buy cars and run it myself. I rely on being offered rides by other people and they're not exactly beating my doors down to do it!"