Frosty jealous, but offers rival luck in F1 test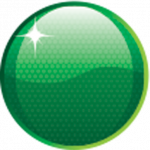 Mark Winterbottom has offered arch-rival Jamie Whincup nothing but luck with his upcoming drive of a Formula One car at Albert Park next Tuesday.
Usually, Whincup and Winterbottom are at each other's throats on the race track, but Winterbottom was sincere (and a little jealous) that his main rival V8 Supercars Championship Series rival was getting the once in a lifetime opportunity.
At Albert Park this Tueday, Whincup will drive a detuned McLaren Mercedes F1 car, while reigning F1 world champ Jenson Button will steer one of TeamVodafone's ride cars in a Vodafone publicity excerise.
"Good luck to him. It's a pretty rare opportunity," Winterbottom told Speedcafe.com.au.
"We'd all like to do it, for sure. He's a lucky man to get the chance.  It's a big thing for our sport to have one of our guys swap into their cars, so he's definitely doing something that we'd all like to try.
"He went in the two-seater at Yas Marina too, so I think that will help him when he does get to drive it at Albert Park."
Two weeks before the opening round of the V8 Championship in Abu Dbabi, Winterbottom, Whincup, Will Davison and Paul Dumbrell flew over to the Middle East to partake in some pre-season media activities, which included going for a ride in a two-seater F1 car around the state-of-the-art circuit.
For Winterbottom, that was enough of an experience in itself.
"I got to go out in the passenger seat in one in Abu Dhabi, and that was incredible. The next step is to drive it to get a real feel of how they are," he said.
"But even going into the two-seater was enough for me, just to appreciate how good they are as race cars.
"The braking was the biggest part for me. Having someone else drive you around, it's hard to tell if you can push it to what it can do. Driving it would be a totally different experience."
Winterbottom can now only hope that he gets a similar chance to steer on F1 car.
"I'd absolutely like to have a drive of one day. It would be a cool thing to do. Not a lot of people get to do it, so it's pretty rare," he said.
"I asked DR (David Richards, owner of Prodrive) if I could drive one of his, but he doesn't have an F1 team yet – we'll see how that goes!"