Erickson forced out of Star Mazda series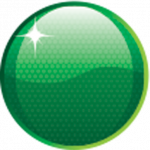 Former AMSF International Rising Star Daniel Erickson has been forced to shelve his 2010 Formula Star Mazda Championship plans due to a budget shortfall.
The 22 year-old Sydney driver was slated to contest the American-based development open-wheel series following a test session with Star Mazda team Mundill in December. However, the necessary financial backing hasn't materialised.
"It's a historically bad time for young drivers seeking commercial partners to further their careers," Erickson said.
"The global financial crisis is a big pothole that motorsport hasn't been able to avoid.
"It's had a major effect on the amount of money that's available for sports partnerships, and motorsport is no exception. 
I've lost count of the marketing managers who've told me 'Come back in six or 12 months, and then we'll be in a better position to consider your proposal.'
"This is the first time since my karting days that I haven't had a racing program confirmed by the early months of the year."
Erickson has slowly graduated through the Formula Ford ranks, having competed in NSW Formula Ford, Australian Formula Ford and British Formula Ford in the past three seasons.
He says he hopes to join the series mid-way through, if the right budget can be found.
"I'm determined that missing the first few rounds of the Star Mazda Championship, or even the entire 2010 series, will only postpone my racing career," he said.
"My track record shows that I adapt well to difficult situations, so the prospect of joining a competitive series like the Star Mazda Championship mid-season doesn't worry me.
"The front-running teams can usually prepare an extra car at short notice, so it shouldn't be a problem to begin my 2010 campaign during the season."