Dumbrell ready to take the next step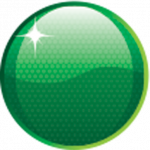 Former V8 Supercars driver John Faulkner holds a record that doesn't reflect the effort and persistence that he put into his racing endeavors.
With 116 starts to his name, 'JF' entered the most Australian Touring Car/V8 Supercars rounds without a podium result.
Second on that list with 104 starts is Paul Dumbrell, but judging by the form shown by the 27-year-old in the opening six races of the 2010 V8 Supercars Championship Series, Faulkner's record is likely to stand for some time to come.
The Bottle-O Racing driver is currently eighth in the championship, and coming off the back of two fifth place finishes at the Clipsal 500, Dumbrell told Speedcafe.com.au he's not focused on the record book – but his expectations are shifting upward.
"A podium is one thing that I want to tick off," he said.
"Finishing on the podium would be great, but if you finish third when you should have won, that's disappointing.
"But my goals have shifted, for sure. When I came to FPR, I wanted to be a competitive top 10 runner and be able to challenge every weekend for the podium.
"I knew that the car was going to be competitive, it was just going to be a matter of whether I could get my head around it. From my experience with Walkinshaws (2008/09), it took me until the end of the first year to get on top of it."
It clearly hasn't taken Dumbrell long to adjust to his new surroundings at Ford Performance Racing. Despite a couple of disappointing qualifying results, his race pace is evident.
"It's promising, but to qualify in the top five and finish in the top five in this series is tough," he acknowledges.
"The key word is consistency, and I've been able to fight through the field because of a couple of poor qualifying positions, which is encouraging.
"I've only had one poor race (Race 3, Bahrain), but outside of that, I've qualified 24th and come through to 10th, qualified 18th to fifth, so we're actually passing cars, which brings back some of the enjoyment into it."
At the Clipsal 500 last week, Dumbrell qualified fourth and 18th, but finished both races in fifth.
"Race 1 versus Race 2 at Clipsal, I had the same result but did half the work," he said.
"The disappointing thing with that was that we had to come a lot further on Sunday, and we had to work hard to get back to where we were. If we started up the front, who knows where we would have ended up. It would have been no worse, but it could have been a lot better.
"That's just how it goes. The big thing is that no one in the team dropped their heads down, we worked our strategy around it and got on top of the few issues that we had.
"In the race, we got from 18th to 12th in 65 laps, which was a reasonable result, and then got the last seven spots in 10 laps. We never let it get to us and that's how you've got to attack it."