WIN! Tell us how you'd run the V8s at AGP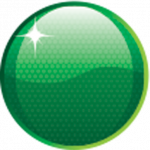 The V8 Supercars will compete at the Qantas Australian Grand Prix next weekend in three non-championship 13-lap sprint races.
The race format is similar to the old three race format used by the category in past years.
A permanent/separate pit lane facility for the V8s could get installed at the track as early next year, but until then, three standard races is the way the V8s will run.
But does that format excite you? Is that going to ensure you're at the track or glued to the TV?
If not, Speedcafe.com.au is giving you a magic wand – and you can win a cool prize pack!
Tell us in 100 words or less the format that you'd like to see the V8s race in at Albert Park next week. To be eligible to win the prize, you'll have to follow two guidelines;
1. There are no championship points on offer, and
2. The cars can't make fuel or tyre stops during the races.
Get you thinking caps on and send us your idea.
The best suggestion will win a Speedcafe prize pack, including t-shirt, hat, bag and a copy of The Speedcafe Annual.
Four runners-up will receive a copy of The Speedcafe Annual.
Send your entries to [email protected]
Competition closes midday, March 24 (Wednesday). Winners will be announced on Speedcafe.com.au at 9am, March 25 (Thursday).